More Local Authors You Won't Want to Miss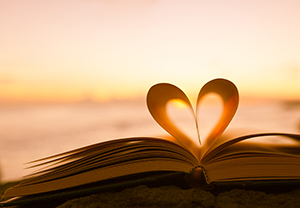 Grab your beach chair, enjoy the views and settle in with a great book! Summer is the perfect time to get lost in a brand new story. And the latest bunch of Martha's Vineyard-centered books doesn't disappoint. You can find them at two of the island's most charming bookstores, Bunch of Grapes Bookstore in Vineyard Haven and Edgartown Books in Edgartown. And if you can't get to the island right now, you can still find them all on Amazon.
The Big One
David Kinney
In the style of Friday Night Lights, here comes a story about the people of Martha's Vineyard and the event that brings them all together—the island's famous Striped Bass and Bluefish Derby. Filled with drama and intrigue, The Big One got rave reviews and a film deal is now in the works. The author is a Pulitzer Prize-winning journalist who has written for The New York Times, The Boston Globe and The Washington Post. He vividly captures the most colorful characters to bring you a story that bursts with life. There's the legendary fisherman who caught a bluefish from a helicopter and is now banned from the event for cheating, a charter captain who takes out celebrities for fishing, a recovering alcoholic who claims that a striped bass saved her life, and many others. Ultimately, The Big One is a story of passion and the power of following your dreams.
Simple Green Suppers
Susie Middleton
If you've been wanting to begin living a healthier lifestyle, Middleton's book of 125 mouth-watering recipes will get you off to a good start! A local author, she guides you with easy-to-fix meals that give you high nutritional value while not adding to your waistline. Sections of the book include grains, tortillas, eggs, noodles, greens and more. Vegetarians will love all the great ideas, and even if you're not a vegetarian, there is plenty here to get excited about. If you enjoy this, check out the author's other titles, including Fast, Fresh & Green. The author lives on Martha's Vineyard and runs a farm that grows more than 40 types of vegetables and flowers. The editor at large for Fine Cooking magazine, she also pens a column for Martha's Vineyard magazine. You can check out more of her healthy food tips there as well.
Hidden History of Martha's Vineyard
Thomas Dresser
Written by a colorful local island personality and historian, this book reveals the little-known mysteries of the island. Beyond the presidential visits and mansions lie the truly captivating stories of Martha's Vineyard. Here you'll discover the reasons for certain names of places and the significance of many island landmarks. You'll also get answers to questions like: What was the island's role in the Underground Railroad? And why is Nancy Luce's grave decorated with chickens? When he's not writing, the author gives many talks around town, delighting visitors with stories of how the island came to be what it is today.
When you travel to bookstores and other island attractions, be sure to travel in style with a vehicle from A-A Island Auto Rental, your guide to all the good stuff! Contact us today!
And keep checking our blog for more fascinating stories and vacation tips about Martha's Vineyard!