Take in the Natural Beauty on Your Next Visit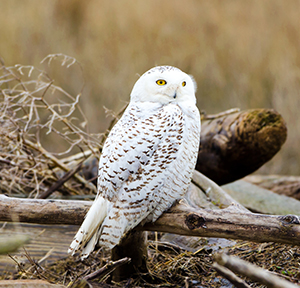 Do you love the great outdoors? When you go on vacation, are you more interested in the surroundings than the hotel? Martha's Vineyard gives you the best of all worlds, no matter what your vacation style. And if you love to hike and bike on nature trails, or visit the unspoiled beauty of the island's beaches, you're in luck! On your next vacation to Martha's Vineyard, bring your camera, and get ready to sight-see like never before! Here are just a few places you'll want to check out:
Cape Poge Wildlife Refuge and Lighthouse
If you like to explore, here is a place that will make you feel like you stepped into a story book, with amazing greenery and beautiful land all around. If you happen to be in Chappaquiddick, the wildlife refuge is a four-mile drive out. There are 1,000 acres of natural preserves, and there are tours of the lighthouse, which the Coast Guard still uses regularly. The lighthouse is just what you'd expect, with a spiral staircase leading up to the top and amazing views of the ocean and surrounding area. Prepare for a long day because the refuge is far off the beaten path. But the incredible views of scenery and animals make it all worth it!
Menemsha Hills
Even if you're not a hiker, this is a nicely maintained trail that's not too steep, with gentle hills along the way. As you travel along the trail, you'll find three overlooks, with awesome views of the ocean and even Cape Cod. If you enjoy a good nature hike, you'll appreciate all of the gorgeous vegetation and wildlife you'll spot along the way, not to mention the ocean views and rocky coastline. It's the perfect scenery for artists and photographers—and anyone who wants to experience the natural beauty.
Long Point Wildlife Refuge
Boasting more than 600 acres, this wildlife refuge will take you over woodlands, dunes, and ultimately to the beach. It's a bit of a walk with amazing scenery all around. But you'll want to be sure to have some water or beverages with you for the long walk. Once you get to the beach, this is a favorite family fun spot. You and the kids can enjoy swimming, kayaking and paddle boarding. There are also big waves for the surfers in your family. You can play in the water, relax at the beach, or hike a two-mile trail that will take you through forest lands. There are picnic tables, too, as well as bike racks. While Long Point is a popular spot during the season, bird-watchers love to come here off-season, because there is plenty of wildlife to see all year-round.
One interesting fact about Long Point: It is the remains of an open prairie and woods that was formed after the last ice age. All the wildlife and vegetation here adapted to this particularly dry landscape with ponds and beach.
To get to some of the best attractions on Martha's Vineyard, you'll need to have a comfortable rental car. So let A-A Island Auto Rental be your guide to all the good stuff! We provide transportation around the island so you can get everywhere easily. Contact us today!