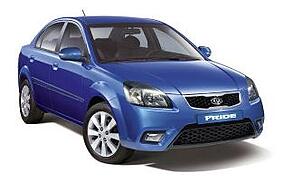 You've decided that it's time to have the Martha's Vineyard experience. Visiting such a special place will require a car rental. You'll want to see everything this special place has to offer. Your first call should be to A A Island Auto Rental.
If you want a Ford Mustang or Mini Cooper convertible, you'll have one. If you'd like to have a Jeep Wrangler, you can have a two or four door model. If you want a Dodge Caravan or a Dodge SUV you can have one. You can even have a 4- door Hyundai Elantra.
Once you have your vehicle, A A Island Auto Rental isn't going to just wave to you as you drive away and figure out what to do next. They're going to offer suggestions so you can do exactly what you want during your time on Martha's Vineyard. Ask them about which hotels you should stay at or what restaurants you should visit, and they'll give you excellent recommendations. Do you want to know where your favorite beach activities are being held? Just ask and they'll let you know. Don't worry about overbooking of vehicles because it just isn't done.
The Harborside Inn may be recommended. It's a nice place to stay that is right next to the ocean. There you can enjoy the lovely Edgartown Village. People who stay here enjoy easy access to everything from fine art galleries to an exciting night life.
There's also the Dockside Inn which is near Oak Bluff Harbor. It is known for its design and fun nautical décor. It is close to fine shopping and dining as well beautiful sandy beaches.
Another favorite place to stay is the Pequot Hotel. It sits within the gingerbread cottages of Oak Bluffs on Martha's Vineyard. Their porches and cottage décor make it a place that lets guests feel at home.
When planning your Marthas Vineyard auto rental, plan to spend some time talking to the people at A A Island Auto Rental. You'll get the car of your choice and valuable information that will make your stay a special experience.