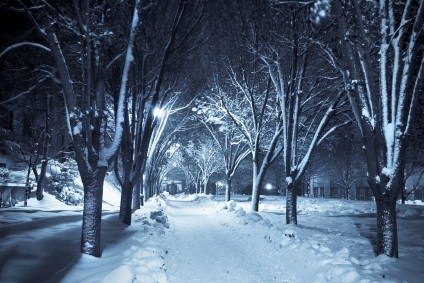 One of the wonderful things about Edgartown is that the special events don't end with New Year's Eve celebrations. There are plenty of activities on tap in Edgartown for the entire month of January 2014.
So be sure to welcome the new month by taking advantage of one of the following:
First Day Walk (Felix Neck Drive) Edgartown's own Felix Neck Wildlife Sanctuary is hosting two special events in January 2014. One of them is a First Day Walk. It consists of a family friendly, affordable, one-hour trek through the sanctuary. The walk is set to kickoff at 10:30 a.m. and advance reservations are not required. Admission is a modest $5 per person. If you want to stay longer or walk later in the week, you'll be able to do so as well. That's because the
sanctuary's trails are typically open daily, year round, from sunrise to sunset.
Big Moon Owl Prowl The second event slated to take place at the sanctuary is an evening program titled, Big Moon Owl Prowl. It is a 90 minute program that includes a glimpse of the majestic birds in their natural environment. Admission is the same as first event and the festivities are expected to begin at 6 p.m. on January 17th.
Winter Walk at Polly Hill (State Road) Of course you don't have to wait until the evening of January 17th to get back outside and walk. The Polly Hill Arboretum is hosting an entertaining, one hour walk the morning of January 14th. Donations are being solicited in place of a set admission fee. Like the sanctuary, the arboretum is open year round, daily from sun up to sun down. Thus, you can feel free to extend your morning walk or visit at additional times.
Museum Staff's Tour (School Street) Don't want to wander outside in the cold regardless of the reason? Never fear, there are indoor activities on tap in Edgartown too. Just make plans to head towards the Martha's Vineyard Museum the afternoon of January 15th. On that day, the museum's director will be hosting a one hour tour and serving refreshments. The tour is slated to begin at 3 p.m. sharp and admission is a modest $7 per person. We should also mention that it's not the only special event taking place at the museum in January 2014 either. There are also opportunities to engage in oral history workshops and a PechaKucka Night.
For more information about great places to spend a January day or evening in Edgartown, please contact us. We'd be more than happy to share our in-depth knowledge of the entire Martha's Vineyard area with you.