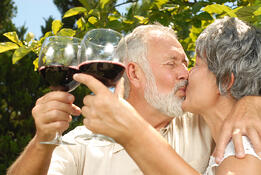 If you live in the vicinity of Martha's Vineyard or plan on travelling to this upscale island in the near future, taking a wine tasting excursion ought to be on your itinerary.
The island is famous for the blends it produces and all of the high-brow labels carried at local restaurants. Using a Martha Vineyard auto rental makes it easy to go tasting and see the best the island has to offer.
Benefits of a Rental
Having mobility while you are in Martha's Vineyard is critical for your enjoyment of the island. Wine tasting venues are spread throughout the community, which means you have to get around efficiently to taste all of the best blends. By using a rental, you can keep from putting miles on your own car or avoid having to take time waiting for public transportation. Taxi services can be extremely expensive, which makes an affordable rental the most cost-effective way to have a good time.
Wine Tasting
One of the most talked about venues for wine tasting on the island is the Martha's Vineyard Wine Festival. Word-famous wineries and local producers gather to provide fans with the best in vino creations. Wine shops, small-label wineries and more established producers can be found in attendance. There are wineries spread across the island, some of which are close to the shoreline. You can go for a fun day of tasting while enjoying the beaches and sites of the coast.
Contact us for additional information on scheduling your auto rental and wine tasting adventure. Given the fame of Martha's Vineyard and its wines, it makes sense to take an excursion and experience the vino attractions.