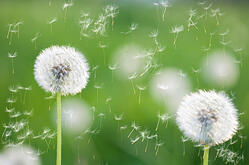 With the snow almost completely melted in New England, it's not too soon to start thinking about your summer vacation. The best places tend to book early, so we recommend starting to plan where you'd like to stay during your Martha's Vineyard visit.
Resorts
Resorts, many of which are directly on the ocean, offer a wonderful full-service option. One of the best for families according to Parents Magazine is the Winnetu Oceanside Resort at South Beach in Edgartown. In addition to the Winnetu, The Harbor View Hotel, also in Edgartown, is another great option. Both the Harbor View and Winnetu have regular hotel rooms, but also offers suites and cottages. A popular wedding spot, the Harbor View also provides a wide range of entertainment, including concerts by nationally known musicians such as Bela Fleck.
Inns and Bed & Breakfasts
Inns and bed & breakfasts offer a quieter, more personal experience but with many amenities similar to resorts. Our favorites include the Dockside Inn with just 22 rooms and The Narragansett with 18 rooms, both in Oak Bluffs.
On a budget?
Martha's Vineyard Family Campgrounds is a very economical way to bring the entire family to Martha's Vineyard. You'll be close to nature and can use your savings to explore the island via one of our jeeps or splurge on food.
AirBnB
If you have not tried online AirBnB.com, the wide range of housing options and nice people who host visitors will pleasantly surprise you. You can search for an entire home, single room or even a tent on the beach! There's something to fit every budget and often the prices are much less than comparable commercial properties. That said it can be a little quirky getting checked in or out, but the AirBnB model includes reviews and screening so you can feel safe renting from virtual strangers. In our experience these hosts often end up becoming friends and that is the charm of the AirBnB experience.
Personal Hide Away
To really experience Island life, check out renting a home on Martha's Vineyard. Real estate companies such as Island Real Estate, Sand Piper Realty and Martha's Vineyard Home Rentals can point you to everything from large homes to condos. Online services such as VRBO.com also provide accommodations directly from homeowners. Renting a property short term is also ideal if you want to be on the island for a longer period of time such as the entire summer.
To plan your summer vacation you can Make reservations on-line or feel free to call us. We'll be happy to give you local tips to make your stay special!