Check out the Island During the Off-Season!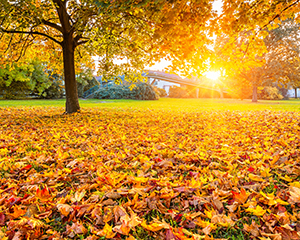 If you're planning an autumn visit to Martha's Vineyard, you should know that it's a perfect time of year to visit. There's so much to see and do, not to mention fewer crowds and special discounts. Read on to picture your next fall vacation!
September and October on Martha's Vineyard
September and October are not exactly off-season, but rather "shoulder months," which is more like a bridge between tourist time and winter. Traffic is lighter and prices at local businesses tend to lower a little. The colors begin to change from the summer palette to the oranges and golds of mums, pumpkins and other fall foliage. There's a nip in the air, but the ocean water is still warm enough to take a dip. It's the best of both worlds!
Events and Festivals
During your stay on the island in the fall, be sure to take advantage of the arts and harvest festivals that take place every year. And don't miss the annual Martha's Vineyard Food & Wine Festival in October, which celebrates the island's rich culinary talents. Here you can enjoy cuisine from local award-winning chefs, as well as the fishermen and farmers who help bring the food—including those delectable oysters—to your table!
Year-Round Businesses
When you visit in the fall, you'll want to stop in and enjoy some of the attractions that remain open all year-round. If you'll be staying in or near Edgartown, stop into Rosewater Market and Take-Away, an iconic general store located on South Summer Street in Edgartown. Enjoy coffee and baked goods, while you experience the charm of this one-of-a-kind local market.
Also nestled in the heart of Edgartown is the Martha's Vineyard Museum, a treasure chest of island history, art and culture. You can explore all kinds of exhibits and special collections, then take a tour of lighthouses in the area.
If you're a fan of fine art, take a trip to West Tisbury and see Martha's Vineyard Glassworks, the island's glassblowing studio. It's open to the public, so you can come and see how glassblowing works and how great works of art are created.
For many travelers, fall means sampling great beers and ales. If that sounds like you, you'll feel right at home at the Off-Shore Ale Company in Oak Bluffs. You can make an appointment to take a tour of this incredible brewery. If you're in Vineyard Haven, pay a visit to the Black Dog Tavern, an island favorite, and be sure to try the Shipyard Pumpkin Ale. That will put you in an autumn mood for sure! They also sell great souvenir t-shirts to commemorate your visit!
If you're planning a visit to Martha's Vineyard this fall, be sure to check our blog for more great ideas about activities and attractions you can enjoy during the season!
A-A Island Auto Rental is your gateway to all the good stuff to see and do on the island. We offer a variety of vehicles to rent during your stay. It's easy and affordable. Talk to us today!