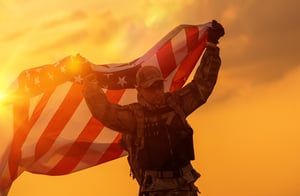 Celebrate the Fourth on Martha's Vineyard!
If you'll be vacationing on Martha's Vineyard in July, you'll want to know where to go for fireworks, celebrations and other fun events. Read on to find the fun!
West Tisbury Farmers' Market
Get ready for your Fourth of July or summer celebration early by stopping by the West Tisbury Farmers' Market on Saturday, June 30. Here you'll find everything you need for that backyard barbecue or summer get-together. When you shop the Farmers' Market, you'll find all kinds of fresh fruits, veggies, meats and more.
African-American Heritage Trail
Another great event before the Fourth happens on Monday, July 2, when you can explore the sites that are dedicated to contributions made by African-Americans in our nation's history. Take a tour of the African-American Heritage Trail, where you'll find the 27th site that has been added. The site is the home of Anne P. Jennings, who was the first African-American nurse at Hartford Hospital. To celebrate her life and legacy, there is a plaque at her home in Oak Bluffs.
Annual Kids Fourth of July Parade
Here is a great event for the kids. On July 4 at 10 a.m., head on over to The Tabernacle, a national historic landmark in Oak Bluffs. Here the kids can decorate bikes, scooters and other non-motorized vehicles in patriotic decorations. The parade is for kids of all ages, with an ice cream social afterward. The Tabernacle at Trinity Park welcomes donations for all children's programs.
Annual Tabernacle Flea Market
After the Fourth, the Tabernacle hosts another great event. This historical spot has roots dating back to the early 1800s. If you come back on July 7 you'll be able to enjoy the bustling Flea Market, featuring all kinds of antiques, cottage items and collectibles for the collector or antique lover in your family. The Market lasts from 9 a.m. to 1 p.m. Admission is free.
Edgartown's Annual Fourth of July Parade, BBQ and Fireworks
Don't miss the traditional Fourth of July Parade that goes through downtown Edgartown in late afternoon around 5 p.m. Then be sure to grab a burger or hot dog at the Dr. Daniel Fisher house on Main Street, where the Martha's Vineyard Preservation Trust hosts its annual barbecue. After that, head to a harbor front location, such as Memorial Wharf, for an impressive fireworks display over the water that really celebrates the holiday. It's a must-see for the whole family! It's all free and lasts until 11 p.m.
Summer is one of the best times to be on Martha's Vineyard. When you're not enjoying the beaches, shopping, hiking trails, or discovering all of the historical landmarks and lighthouses, be sure to check our blog, so you'll be in the right place for the big celebrations. Fourth of July is one of the best, so don't miss it!
Let A-A Island Auto Rental help you get around to see these and all the other sights and attractions on the island. Contact us today!