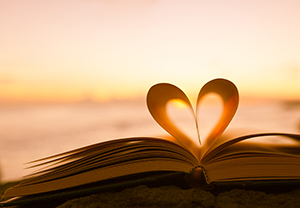 Add These Local Authors to Your Summer Reading List
The beach calls. . .leisure time beckons. It's the perfect time to start your summer reading list! The following authors live on Martha's Vineyard, or visit frequently and write about island life. If you're a book lover, you'll love the many selections available. Take a look at this sampling below—all of these can be found at two of the island's most charming bookstores, Bunch of Grapes Bookstore in Vineyard Haven and Edgartown Books in Edgartown. And if you can't get to the island right now, you can still find them all on Amazon.
Caleb's Crossing
Geraldine Brooks
This New York Times Bestseller is about the first Native American to graduate from Harvard in 1665. And that young man was from Martha's Vineyard. Geraldine Brooks is a Pulitzer Prize-winning author who knows how to weave a tale with powerful emotions. Ms. Brooks lives on Martha's Vineyard with her husband, two sons, a horse, two dogs and three alpacas.
Pretty Vineyard Girls
Crispin Haskins
If you love a good mystery, Haskins delivers one that hooks you right away and doesn't let go. When a dead whale turns up on the south shore of Martha's Vineyard, trouble begins. An Edgartown socialite is found murdered. And in Oak Bluffs, a group of friends decide to open a shop, but surprises are waiting for them right around the corner. . . Mystery fans who love the island will love this!
Haunted Island: True Ghost Stories from Martha's Vineyard
Holly Nadler
Do you like your books on the spooky side? In this one, Holly Nadler shares popular ghost stories about the island. While it may be your favorite vacation spot, you may not know that Martha's Vineyard has also been home to whaling captains who went missing, ghosts of original island residents who are sometimes sighted in the homes where they used to live, and so much more! Nadler, a long-time resident and ghost story teller, is also the author of Vineyard Confidential: 350 Years of Scandals, Eccentrics & Strange Occurrences—a book that shares historic and contemporary gossip, celebrity scandals, interesting locals, unsolved murders and more!
Chesca and the Spirit of Grace
Lara O'Brien
For the younger members of your family comes a story about a magical mountain, talking animals, and the fine art of galloping sideways! Chesca and the Spirit of Grace is about imagination and determination, and is sure to delight your young readers. O'Brien lives on Martha's Vineyard with her family and a talking golden retriever named Tukka.
This is only a sampling of the many local authors' books you can find either on the island or online. Others include histories of the island, as well as island-inspired cookbooks. There's even a local author who has penned a popular sci-fi fantasy series, too. So be sure to check them all out!
And when you travel to bookstores and other island attractions, be sure to travel in style with a vehicle from A-A Island Auto Rental, your guide to all the good stuff! Contact us today!