A Vacation Checklist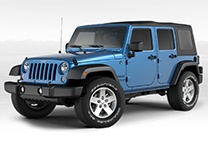 Renting a car is a convenient and fun way to travel, especially when visiting places like Martha's Vineyard. Here's a vacation checklist to help you figure out your transportation needs when visiting the island:
How will you be arriving?
Whether you come by ferry or airplane, you will need a car to take you to your hotel or inn. If you take a ferry to Vineyard Haven or Oak Bluffs, you'll find that A-A Island Auto Rental has a location in both towns within walking distance from each ferry. We've also added a location in Edgartown as a pick-up and drop-off location at 196 Main Street. If you arrive by plane, we offer a complimentary pick-up service at the Martha's Vineyard Airport. We also provide pickup arrangements at a number of hotels.
Will you be visiting nature preserves?
Some of the most beautiful spots on the island are a drive away from town, hidden gems by the shore like Cape Poge Wildlife Refuge. You'll want to have a reliable vehicle to take you there. For many of these places, it's too long a ride for a bicycle.
Are you traveling with your family?
Most parents will agree that a car can save many hassles when on vacation. Kids may get tired and cranky if they're walking everywhere. Also, older adults will appreciate the convenience of traveling by car.
Do you plan to visit the beach?
Planning a day of sun and fun? It's good to have a vehicle to transport your towels, chairs and other accessories you want to take to the beach.
Will you be visiting the different towns on Martha's Vineyard?
There are six towns on Martha's Vineyard—each with their own distinct personality and attractions. Having a vehicle makes it much easier to get around and see everything.
Choosing Your Vehicle
Summer is nearly here, so imagine yourself driving around the island in a sporty convertible. If you need more room for your family, we offer minivans, SUVs and 4-door sedans. Do you love the thrill of adventure and untamed, natural terrain? Our Jeep Wrangler is the perfect fit. Whatever you're looking for, we have the vehicle for you!
Why Car Rentals are the Way to Go on Martha's Vineyard
For many travelers, taking their own car to the island can be a real hassle. There's limited availability on the ferry. If you reserve a space, you'll be on a waiting list. And there is no guarantee you'll get a spot. When you think of a vacation, you don't want uncertainty and stress. It's much simpler to rent a car and go!
The easiest thing to do is to contact us at 800-627-6333 or make your reservation online and talk to our friendly staff.
A-A Island Auto Rental has been serving visitors to Martha's Vineyard for more than 18 years. We're your guide to all the best sights and attractions the island has to offer. Contact us today!