Dining Out in Edgartown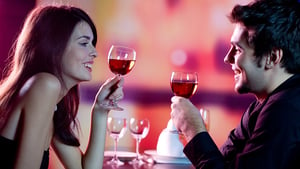 When you're on vacation, it's always best to get recommendations from the locals. They always know the best places to go! Depending on where you stay on Martha's Vineyard, you'll definitely want to sample the many flavors of the island. If you're in or near Edgartown, here are some dining options that are open year-round:
The Grill on Main is an upscale, yet casual, eatery, offering gourmet cuisine sure to make your mouth water. Specializing in Italian-American fare, The Grill offers dishes like Lobster Turnover with Shrimp and Lemon Cream Sauce and Sauteed Veal Scallopini Marsala.They offer 2-for-1 entrees every Thursday, Friday and Saturday.
The Newes is a cozy tavern, tucked inside the Kelley House. This Colonial-style pub is the ideal place to stop in for a cold one, because they offer an amazing assortment of New England draft beers. If you're hungry, enjoy their delicious seafood, especially their Fish & Chips.
Sharky's Cantina has two locations on the island. This is a popular place to bring the family and enjoy favorites like wings and nachos, cocktails and great desserts. Then be sure to get a t-shirt or other souvenir to commemorate your visit!
The Wharf Pub & Restaurant boasts the best linguine and clams on the island. Or try their lobster burgers and clam chowder. Like many places on Martha's Vineyard, the food is accompanied by a great rustic atmosphere, featuring live music.
Lucky Hank's is a cozy spot for breakfast, lunch or dinner. They offer everything from chicken pot pie to lobster deviled eggs. Here you can enjoy a frosty beer or glass of wine, and you won't want to leave before you've tried one of their homemade desserts.
The Square Rigger is for seafood lovers—with entrees that include boiled lobster and baked stuffed shrimp. It's a favorite of the locals, with an inviting ambience and many other selections on the menu for non-seafood eaters as well.
Rockfish specializes in wood-fired flatbreads, as well as burgers and other American cuisine. The atmosphere is casual and inviting, with exposed brick walls. Enjoy cocktails and classic entrees at this family-friendly restaurant.
Atria was called "sexy and sophisticated" by Travel + Leisure magazine. Offering beautiful indoor and outdoor spaces, which you can enjoy in the warmer months, this restaurant is a must-see. Their inspired cuisine showcases local catches—including lobster and swordfish—and the desserts are amazing.
Chesca's Restaurant blends gourmet food with comfort food in a quaint, romantic setting. The covered porch is perfect for couples, and the main dining area is a lively, open area. Come for the Italian cuisine or scrumptious seafood dishes. The bar and lounge also offers a dazzling selection of cocktails, like the salted caramel martini.
Henry's offers fine dining in the historic Harbor View Hotel. You'll not only savor the fried oysters and lobster tacos, but also the views of the Edgartown Lighthouse while you dine. If you like to enjoy gourmet cuisine in beautiful surroundings, this is definitely a restaurant to visit during your stay.
This is just a sampling of some local favorites in Edgartown. Keep checking our blog for more dining tips on Martha's Vineyard!
To get around Martha's Vineyard easily, don't forget to contact A -A Island Auto Rental, your number one choice for car rentals on the island. Make your reservation today!