Plan your spring vacation on Martha's Vineyard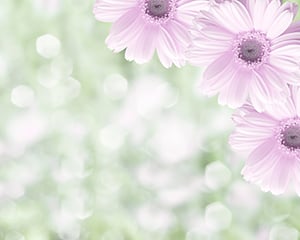 Spring is finally here! During the month of May, check out these exciting happenings on Martha's Vineyard!
Morning Glory Farm Farmer's Market – Edgartown - May 5, 2018
The Morning Glory Farmstand will reopen their Farmer's Market at 9 a.m., as always, the first Friday in May. This year, they expect to offer a host of tempting, garden fresh selections, including salad greens, russet potatoes, fresh cuts of pork and beef, and eggs. There will also be a coffee and tea bar, and for the first time, a new kombucha bar. In case you haven't heard, kombucha is a refreshing, organic drink (you may have seen Robin Roberts drinking it on Good Morning, America). It comes in a variety of flavors, including hibiscus ginger lime, blood orange and turmeric. The drink is made from tea, water and sugar fermented with a live culture of yeast and bacteria, which is said to be great for the immune system, as well as giving you an extra boost of energy. Stop by and try some!
Environmental Film Festival – Vineyard Haven - May 24-27
It's the fourth annual Environmental Film Festival! This year, the Martha's Vineyard Film Society, in collaboration with the Vineyard Conservation Society, is presenting a themed festival: "Nature as Inspiration." Over four days, they'll be showing environmental films, followed by discussions, along with an art exhibit by local high school students. After each film, as always, there's a question-and-answer session, where you can talk with experts and film professionals about their work. Among the films being screened include The Bullish Farmer, a feature-length documentary about a Wall Street investment banker who becomes a farmer, and his struggle to feed his family. Also they'll be showing Before the Flood, featuring Leonardo DiCaprio as a U.N. Messenger of Peace, who travels across the globe, witnessing climate change firsthand. He uncovers a calculated disinformation campaign to confuse the public about the facts of climate change. And he searches for hope amidst a growing tide of warnings about the future.
Vineyard Artisans Festival – West Tisbury - May 26-27
Catch the opening show of the season, and check out all of the new work that local island artists have been working on all winter! Open rain or shine, indoors and outdoors, from 10 a.m. to 4 p.m. Saturday and Sunday at Grange Hall. Parking is free. Admission is free. Come on out and support local artists, while enjoying great food. There's even a playground for the kids. Some of the artists featured include Taylor Stone, who creates masterpieces out of paper. This paper artist makes sculptures, like a paper cactus, and other quirky, interesting pieces. Also featured is Debby Ware who hand knits goods for babies, adults and the home. She uses the highest quality yarn actually made from sheep that live on Martha's Vineyard! Other artists represented include those who work in painting, mixed media, jewelry and metalsmithing, and making furniture from reclaimed wood. So come on out and see the artistic side of the island, and support these local artists!
Let A-A Island Auto Rental help you get around to see these and all the sights and attractions. Contact us today!