Stay the Largest Oceanfront Hotel on Martha's Vineyard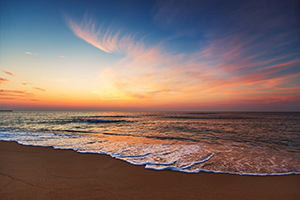 During your next visit to Martha's Vineyard, stay at the jewel of Oak Bluffs, the Summercamp Hotel. Overlooking the scenic harbor at the center of town, Summercamp is a historic, renovated hotel, offering an unparalleled location and luxurious amenities.
Location
Oak Bluffs is a favorite town for those who enjoy a carefree, relaxed vacation style, while still close enough to popular attractions. Oak Bluffs boasts the biggest marina on Martha's Vineyard, not to mention the historic gingerbread cottages. In this town you can get the best of both worlds, from quiet inspiration and natural scenery to fine shopping and dining.
When you stay in Oak Bluffs, you can experience sunsets at Menemsha Beach, take a ride on the oldest carousel in the U.S., go kayaking, horseback riding, enjoy a boat tour and so much more. Take a stroll downtown, and catch the breathtaking views of Nantucket Sound and the Victorian homes in Ocean Park.
The Hotel
Formerly the Wesley Hotel, built in 1879, Summercamp now offers guests 95 modern rooms and suites with a fun and fresh décor. Rooms include private baths, mini-refrigerators, spacious balconies and porches with inviting views of the harbor.
The renovation preserves the character and charm of the hotel, while providing guests with state-of-the-art amenities, including complimentary iPads, 43-inch LED smart TVs, wireless Internet and more. If you prefer to unplug on your vacation, relax on the veranda and take in the water views!
Accommodations
The Summercamp Hotel offers spacious suites and updated, luxurious hotel rooms. Suites include king- and queen-size beds, relaxing seating areas and generously sized verandas. Depending on your family or group's needs, there are rooms with twin bunks available, too. The Water View King Suite and Lark Suite are among the many accommodations that offer water views. Other hotel rooms give you partial water views and other luxurious amenities.
Amenities
On rainy days and evenings, you'll want to curl up and enjoy the comfort and space of your room or suite. The oversized porches with rocking chairs make great gathering places.
If you're craving a snack, stop in to A Camp Canteen for old-fashioned candy, soda and other treats. There are Hospitality Stations that provide Keurig coffee and tea, as well as sparkling water.
Guests can expect 24-hour front desk service, as well as daily complimentary housekeeping services.
If you're planning a reunion or other special gathering, the game room off the lobby is available for rent.
Before checking in to your hotel or bed and breakfast on Martha's Vineyard, the minute you step off the ferry, head to A-A Island Auto Rental to pick up your transportation around the island. Our wide selection of rental vehicles will allow you to see Martha's Vineyard in style, no matter what town you'll be staying in.
A-A Island Auto Rental is your guide to all the great attractions! We provide transportation around the island so you can get to your accommodations easily. Contact us today!