6 Ways to Stay Safe on Your Vacation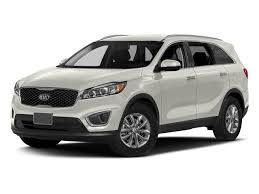 You want your vacation to be special, memorable and stress-free. Most of the time, vacations go exactly as planned. But sometimes, unforeseen events can happen. Here are some top tips for keeping you and your family safe when you go away.
Pack only what you need.
It's recommended that you don't bring things like your Social Security card or birth certificate. And only bring a passport if you're traveling overseas. For instance, if you live in the U.S., a trip to Martha's Vineyard wouldn't require you to have a passport with you. If you have to bring personal documents on vacation, be sure to lock them in a hotel safe or other secure place.
Try not to use public WiFi.
Most people think it's a hassle to think about online security when they go away. But if you use public WiFi, hackers can get access to your personal information. Even though many hotels offer public WiFi, it's best to purchase a portable router to set up your own WiFi wherever you go. If you do this, you'll have to get a local SIM data card, which is available at airports or electronics stores. If you don't want to get an additional router for travel and you still plan to use the public WiFi, it's highly recommended that you don't check bank statements online while on vacation. If you do, sensitive information, such as your bank account number, may be accessed by hackers.
Restrain yourself on social media.
Before taking those selfie pics at the beach, think about the message you'll be sending to burglars. When people see travel pics online, they know you're not at home. This can make you vulnerable to burglaries. Try to wait until you get home to share vacation photo albums.
Do your emergency preparations BEFORE you leave.
Let a neighbor or good friend know that you'll be away, so they can keep an eye on anything suspicious around your home. Have emergency numbers plugged in to your cell phone. If you need to call one of these numbers, you'll be able to access them quickly.
Monitor your credit card reports.
Did you know that 81 percent of people trust banks and credit card companies to monitor credit card fraud when they travel? The fact is, it's easier for credit card fraud to occur while you're on vacation, because you're not as likely to check for suspicious activity when you're away. You're busy and in a different environment, so it's a good time for fraud to occur. When you can, you should check your credit card statements even while traveling to make sure no one is making unauthorized purchases on your account. Unfortunately, issues like credit card fraud and / or identity theft can take a long time to get resolved. It's best to prevent these problems before they occur.
Make sure your mode of travel is safe.
If you're traveling in a vehicle that isn't your own, make sure it's in good condition with seat belts and other safety features. It's also best to avoid vehicles like mopeds that aren't considered as safe.
A-A Island Auto Rental will help you choose a safe, reliable vehicle that best suits your family's needs. We offer a wide selection of rental cars that are ideal for exploring all the sights and attractions on Martha's Vineyard. Contact us today!