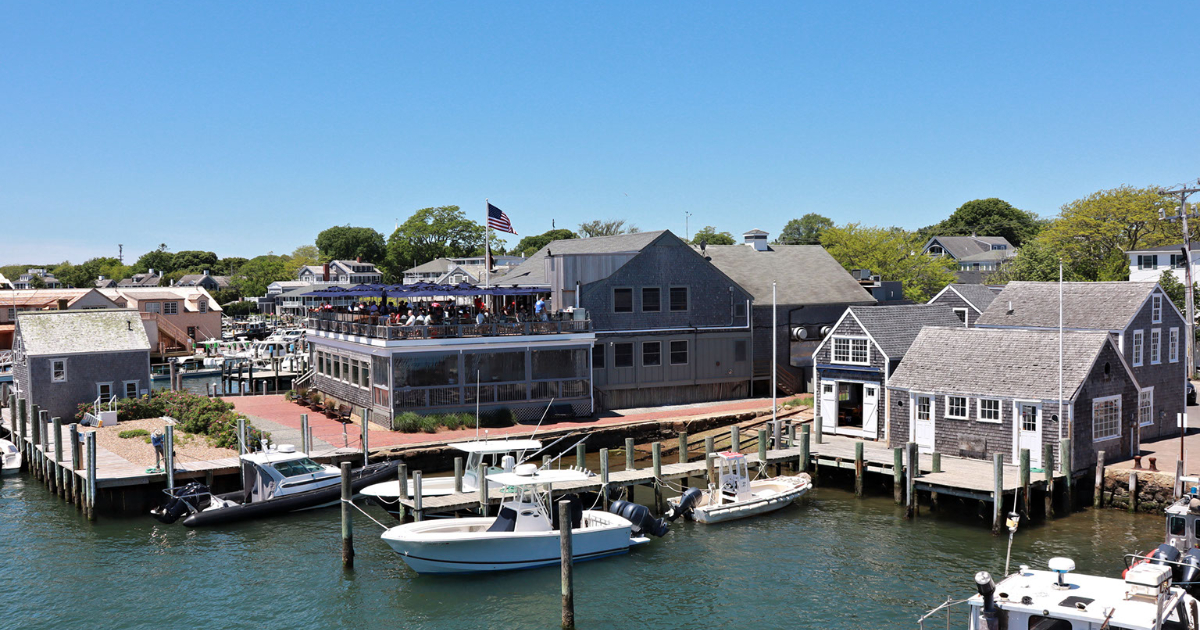 A Few Highly Suggested Restaurants in Edgartown
As you know, Martha's Vineyard has been a summer paradise for both celebrities and presidents for many years. It's also a favorite destination of people from New England and all over the world for that matter. Did you know that an island wide "no chain store" policy has kept the island as quaint as possible and also completely disconnected from the mainland. In addition, there are zero parking meters or traffic lights on Martha's Vineyard. An incredibly popular area of the island is Edgartown, which is a former whaling village.
Edgartown is unique even by Martha's Vineyard standards because it has historic streets that are preserved in time, and the best shopping and restaurants on the entire island. Speaking of which, for breakfast you should give Behind the Bookstore a try. They have the most delicious coffee, warm rice pudding with preserved lemon, and black plums. You can also take a drive to the Right Fork Diner. While you're eating your lobster eggs Benedict you can watch antique biplanes take off and land at the Katama grass airfield.
From there you can purchase supplies for a picnic lunch on the beach. Stop by the Farm Institute shop and grab some organic cheeses and produce. You can also grab other lunch related items at the Black Sheep off of Main Street. Now that you know what to do for breakfasts and lunches, it's time to talk about dinners. The Port Hunter has live music, and craft beers in addition to some delicious food. The Covington offers a farm-to-table menu including fresh pasta. If you're in the mood for oysters, give Raw 19 Oyster Bar a try. You can also order lobster, clam chowder and fish.
If you're traveling to Edgartown for a vacation or even for the day, it absolutely makes sense to rent a vehicle to get around to the various places that you want to see and experience including the restaurants as listed above. That way you can come and go as you please without having to walk, pay for an Uber or Lyft or go by the bus schedule. We even provide complimentary pick-up at all of the Oak Bluffs, Vineyard Haven and Edgartown Inns and Hotels to make it even easier for you.
MV Auto Rental is by far the most popular choice for vehicle rentals on Martha's Vineyard. We have proudly served the island and its many visitors for over 25 years. We're proud to offer low rates for daily, weekly, and monthly vehicle rentals. Our wide selection of new Jeep Gladiators, Convertibles, 4-Door Cars, SUV's and Minivans not only meet but exceed the needs of any visitor. Our team of dedicated professionals are famous for providing fast service and the utmost attention to detail that you truly deserve.
We have four convenient locations, so whether you take a ferry to Vineyard Haven or Oak Bluffs, our offices are within walking distance to each terminal. We also have an office at 196 Upper Main Street in Edgartown and offer complimentary pick-up/drop off service at the Martha's Vineyard Airport. Please make your reservation online or call us. Our hours of operation are 8am - 6pm in Vineyard Haven and Oak Bluffs. If you require before or after hours pick-ups, please call us to make arrangements.