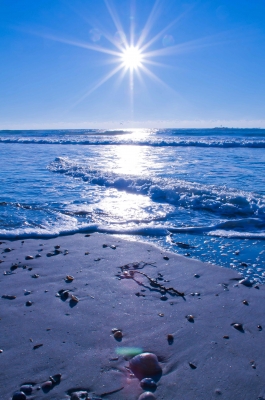 Visiting the Island: The Martha's Vineyard Beach Guide
The beaches on Martha's Vineyard range from cool waters with relatively large waves to warm water with small and gentle waves. If you're planning a getaway to this island, becoming familiar with the Martha's Vineyard beach guide is an essential part of vacation preparation.
Oak Bluffs has two beaches with lifeguard stations: the Oak Bluffs Town Beach and the Joseph A. Sylvia State Beach. The town beach also has a bathhouse and concessions stand, and swimming lessons are also offered here on a regular basis. The Eastville Point Beach is located just before you get to the drawbridge, and is somewhat more private and secluded than the others here.
Edgartown has some of the most kid-friendly beaches on the island, with shallow waters found on nearly all of them. Even so, Wasque Point beach can sometimes have dangerous rip current to beware of. Lifeguards are available on Katama, South Beach and Bend-in-the-Road Beach, and Lighthouse Beach is a popular place for boating activities.
Tisbury offers opportunities for swimming, boating and fishing at its beaches. Tisbury Town Beach is perhaps the most popular one, having a bathhouse, concession stand and lifeguard station. Shellfishing is popular at Lake Tashmoo Beach, while Lagoon Bridge Park offers a boat ramp near Vineyard Haven.
West Tisbury has a beach located close to the Long Point Wildlife Refuge. Here there is plenty of free parking along with walking trails that will allow you to take in nature. The beach at Uncle Seth's Pond is somewhat more private, but has limited parking available. To reach this beach, you can hop on the shuttle that runs between this area and the public school located on State Road.
Aquinnah is an ideal spot for fishing, with Lobsterville Beach and the West Basin both being known for providing excellent catch. These two beaches are somewhat easier to reach than Moshup Beach is, as it requires about a 10-minute walk from the nearest parking lot. Swimming can sometimes be hazardous at Aquinnah's beaches; however, they can also be choice spots for surfing in.
Menemsha Public Beach in Chilmark is said to be one of the best spots on Martha's Vineyard to enjoy a beautiful sunset. It has basically calm waters since it borders on a harbor. Chilmark Pond Preserve also has gentle waters; however, they can only be accessed by kayak or canoe.
There are five lighthouses on Martha's Vineyard, two of which are open for sunset tours. The Gay Head lighthouse near Aquinnah operates tours on Friday, Saturday and Sunday evenings, while the East Chop lighthouse near Oak Bluffs is open on Sundays only. These two lighthouses along with the one in Edgartown can be rented for special events such as wedding receptions.
No matter which of the beaches you plan to visit, you'll have more fun getting there in a rental car. Contact us for a reservation, and be sure to ask us about fun things to see and do along our beaches whenever you do.