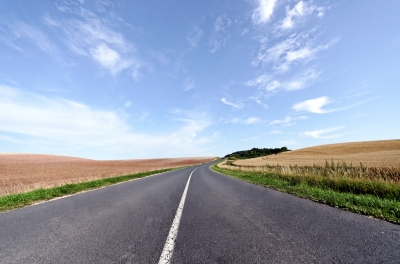 The Day Trippers Guide to Exploring Martha's Vineyard
Martha's Vineyard is a picturesque island off the south-east coast of Massachusetts. Its year-round population of approximately 16,000 can reach over 100,000 inhabitants in the summer months due to its popularity as a celebrated travel destination. Martha's Vineyard is well known for its famous inhabitants and visitors including Presidents, Congressmen and actors, the filming of the legendary movie "Jaws" and its successors and its unique island ecology. While the island is regarded as a summer resort destination for the rich and famous, people from all walks of life visit to explore the beauty and history of Martha's Vineyard. Some stay for the summer, while some have only a day to tour. If time is limited, check out The Day Trippers Guide To Martha's Vineyard.
For Beach Goers'
Long Point Wildlife Refuge is located on the island's south shore near West Tisbury. Long Point offers a plethora of varied habitats including saltwater and freshwater ponds, a woodland habitat, a grassland and a gorgeous stretch of beach. This is the perfect beach for exploring nature, watching native birds and animals, swimming in the ocean and doing some surfing.
Katama Beach, also known as South Beach is found 4 miles south of Edgartown. South Beach boasts some of island's bigger waves, making it a popular spot for surfers. Families also appreciate this 3 mile stretch of soft sand for its life guard stations, beautiful scenery and abundant parking.
Menemsha Beach is the ideal location to end your day at Martha's Vineyard. The sunset from this popular coastline is spectacular and there are ample public facilities and food vendors allowing guests to spend the remainder of the day without having to find a place to eat.
For Fans of Historical Architecture
The Martha's Vineyard Camp Meeting Association, also known as Oak Bluffs Campground, is recognized as a National Historic Landmark. Located in the town of Oak Bluffs, the campground was once a tent city for religious meetings but is now occupied with over 300 colorful cottages from the late 1800's. In the center of the campground the Trinity Park Tabernacle is found. This open-air tabernacle, fabulously adorned with stained glass windows, was built in 1879 and services are still held there today.
The Vincent House Museum displays the history of 300 plus years since the European settlement of Martha's Vineyard. The Vincent House was built in the 1670's and is among the oldest homes on the island and, although it was moved in the 1970's, the oldest still standing as originally constructed.
The Old Whaling Church, found in Edgartown, was built in 1843 and stands as a popular location for weddings and private ceremonies. Tours of this architecturally breathtaking church are available as well. While there, stop by the Dr. Daniel Fisher Home next door; a Federal style home built in the mid 1840's for the captain of a whaling vessel.
For Lovers of Shopping
Circuit Avenue is the place to shop in Oak Bluffs. Pick up souvenirs from your day on Martha's Vineyard at one of the many stores that carry local trinkets, or peruse the upscale boutiques. This colorful location is prime for crowd-watching and it is the place-to-be on a warm summer evening. There is something for everyone on Circuit Avenue.
Alley's General Store in West Tisbury opened in 1858 and is now owned by the Martha's Vineyard Preservation Trust. Their official motto is "Dealers in Almost Everything" and a stop by Alley's assures guests this is more than just a slogan. Visitors can spend an hour or two poring over the isles and shelves for gifts, mementos and specialty items one would be hard-put to find elsewhere.
Martha's Vineyard can only be reached by sea or by air, so many people choose to take the ferry or a small plane and rent a car for their island explorations. For car rental information, contact us. We carry new, clean vehicles and always hold a car for each reservation so there is no overbooking. With locations in Vineyard Haven, Oak Bluffs and Edgartown as well as airport pick-up, we make renting a car on Martha's Vineyard fast and trouble-free.