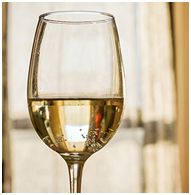 Merlot, Chardonnay and Cabernet Sauvignon are just a few of the wines waiting for visitors to Martha's Vineyard. Tasty varietals are available from local wineries, and some of the finest vintages in the world are severed at the island's restaurants. It makes perfect sense to rent a vehicle and explore some of the area's best vino attractions.
Martha's Vineyard Wine Festival
There is nothing quite like sharing a nice glass of wine with friends, family or loved ones at the Martha's Vineyard Wine Festival. Normally held in the first part of May, this four day event is a celebration of fine wine and gourmet cuisine. The entire island gets involved, and the event draws in some of the most affluent residents in the area. Pinot Grigio, Malbec, Burgundy and a multitude of other wines flow in abundance. Renting a car and driving to the festival is easy, and it allows visitors to experience all of the local shops, restaurants and sights.
Exhibitors at the festival have included:
Edna Valley Vineyard
Bridlewood Estate Winery
Rodney Strong Vineyards
Hewitt Vineyard
William Hill Estate Winery
Martha's Vineyard AVA
The grapes grown on Martha's Vineyard are part of an American Viticultural Area. Martha's Vineyard AVA contains vines that produce full-bodied reds, and the wines are highly sought after by connoisseurs. Visiting a winery for tasting is a unique and memorable experience that is enhanced by the ambiance of the island. Renting a vehicle and visiting an establishment is a great way to spend an afternoon. Look for an establishment that has a wide assortment of whites and reds to taste.
There are numerous reasons to venture to Martha's Vineyard. The wine tasting, beaches and ambiance of this small island attract visitors from around the world. Please contact us for additional information on transportation and rental services.