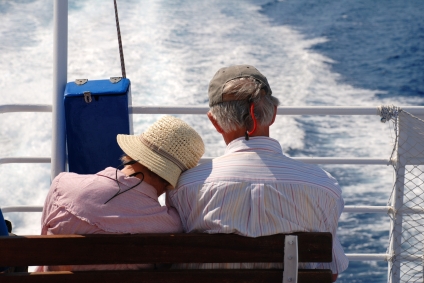 Tips for Traveling to Martha's Vineyard on Woods Hole Ferry
Woods Hole, MA is located on the southwest corner of Cape Cod. This tiny town of less than 1,000 residents has a ferry service that provides transportation to Vineyard Haven all year round. If you're planning to arrive via the Woods Hole Ferry, here are some traveling tips that will make getting here much nicer.
The ferry terminal is located at 1 Cowdry Road in Woods Hole. Electronic parking signs will guide you to your destination as you are traveling along Route 28 in order to help you reach it. Upon arrival, you will be able to choose from several different parking lots, and each one has bike racks located there as well. If you want information about available parking spaces, you can tune in to radio station 1610 AM or call the parking information line at 508-457-7275. Doing so will give you real-time parking information prior to your arrival.
Parking rates vary from between $8 and $12 per day depending on the season. From any of the parking lots near the terminal, you'll be able to catch a shuttle that will take you to it free of charge. There are seven trips from Woods Hole to Vineyard Haven daily, and the ferry also runs seven days a week. Terminal operators advise arriving at least 30 minutes prior to departure in order to ensure you have a seat. During the peak travel season, which is from May through September, you could need to arrive an hour before departure instead.
The distance between Woods Hole and Vineyard Haven is approximately seven miles, and it will take somewhere around 45 minutes to complete the trip. While you are waiting to board the ferry, you can relax inside the terminal and watch television or take advantage of free Wi-Fi. The ferry itself also has free Wi-Fi, along with a snack bar and restroom facilities. While on board the ferry, your luggage will not be secured. For this reason, you should pack as lightly as possible, and use either a suitcase with wheels or a backpack to store your belongs in while on your journey.
Once you arrive in Vineyard Haven, you'll be near a number of attractions including West Chop Lighthouse, Island Cove Miniature Golf and the Felix Neck Wildlife Sanctuary. The best way to see all of these attractions is with a rental car from our agency. We're conveniently located near the Steam Ship Wharf in Vineyard Haven, so you can easily make us your first stop once you arrive on the island. To reserve a car for your trip to Martha's Vineyard, contact us today.