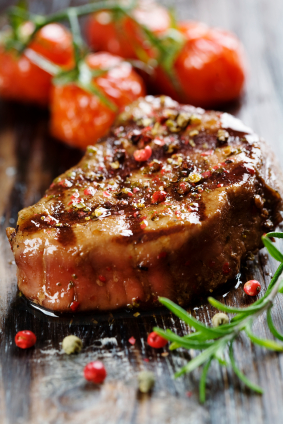 Martha's Vineyard: Where to Eat in Edgartown
You're ready for your fall trip to Martha's Vineyard; you've made your hotel reservations and signed up for your cool rental car. Now comes the good part: planning where you will go to eat! Here are the favorite spots to get good food in Edgartown, according to both locals and visitors.
For many, the best place for breakfast on the Vineyard is Edgartown's Right Fork Diner. Conveniently located between Katama Airpark (you can watch the parade of airplanes while dining) and Katama Farm, it's a great place to relax over a breakfast that's chock full of fresh, local ingredients. There are a wide variety of offerings, both sweet and savory, including excellent vegetarian fare. You might even want to return later in the day to sample their home-smoked meats or amazing lobster risotto.
If you're looking for something a bit quicker, but just as tasty, head to the Dock Street Coffee Shop, which maintains that old style coffee shop ambience in a tiny space located between the bike rental shop and home goods stores in downtown Edgartown. With only 18 seats at its long counter, there can be a bit of a wait, but you can watch the food preparation and marvel at the efficiency of the short order cooks as you wait.
Dock Street also serves lunch, but there are some other gems in Edgartown that you might like to try out when it's time for your midday meal. One new restaurant receiving rave reviews is Lucky Hank's which is unpretentious like Dock Street, but modern, minimalist and fresh in its menu items. There's something for everyone on its well-honed menu, and their dishes are perfectly executed.
If you're looking for that perfect seafood lunch, take the family to The Wharf Pub Restaurant. With generous portions and a family-friendly atmosphere, this place caters to the local crowd and is open year-round, so you know it will be worth the visit. They will accommodate dietary restrictions and their extensive menu offers something for every type of interest. They also offer private space for larger parties, making them an ideal location for a family reunion or other gathering, for lunch or dinner.
Frankly, when it comes to dinner, there are too many excellent places to choose from in Edgartown. For an elegant meal with a Continental feel, consider The Terrace at the Charlotte Inn. For a romantic evening, head for L'etoile. For a chance to taste fresh local cheeses and charcuterie, accompanied by fascinating wine flights, check out Trio in the Black Sheep. For a fun family evening with a Mexican flair, check out Sharky's Cantina. For dessert, do what New Englanders do more than any other area of the country (despite the chill in the air this time of year): head for ice cream at The Scoop Shack or Mad Martha's.
We know you won't go hungry when you stay in Edgartown, so contact us today to reserve a GPS as well, and add these great food spots to your itinerary!