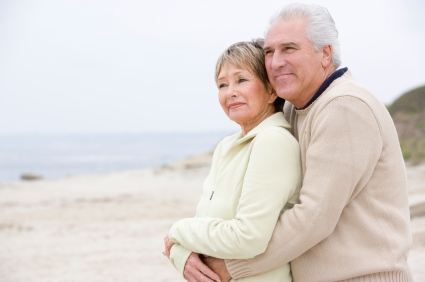 Romance Is Alive Year Round At Martha's Vineyard Island
It seems like it was summer only yesterday and yet winter has arrived and settled in for the long haul. With February approaching faster than you would think, it is never too soon to start making your plans for that romantic winter escape, or for Valentine's Day 2014. Martha's Vineyard Island may be famous for its high season activities and enticements, but most do not know that even during the "off season" there are a large variety of activities perfect for the couple looking for an amorous destination to warm up the Winter days and nights.
The Hob Knob Inn of Edgartown is often considered a premiere location to spark the fire of passion for your winter getaway while on the Vineyard. The picturesque Gothic Revival Inn offers scrumptious Egyptian cotton linens, king sized beds, and down pillows for a truly pampered sleep experience which, along with the organic full-farm breakfast in bed, may entice you to never bother leaving the comfort of your idyllic room.
If your idea of a romantic escape includes gourmet dining--it doesn't get any better than on the Vineyard. The fresh, local seafood is an obvious, and well deserved draw for epicureans from around the globe. Popular restaurants that specialize both in ambiance and unbelievable local seafood dishes include Lambert's Cove Inn Restaurant, in Vineyard Haven, or The Terrace Restaurant at The Charlotte Inn, in Edgartown. Both locations epitomize romance with attention to all the right details. Treat your partner to delicious fare and a bottle of fine wine to celebrate your love on this upcoming Valentine's Day, or for an any day couple's getaway.
If exploration is more your style when it comes to a vacation designed for two, Martha's Vineyard Island is home to some of the most beautiful natural sites in America, and beyond. Moshup Beach offers a scenic trail to view the Aquinnah Cliffs and their stunning views of the Vineyard Sound. A destination that remains a bit more off the "beaten path", the beauty of Moshup Beach and the Aquinnah Cliffs is well worth the short drive from nearby towns. View the Gay Head Light on a leisurely walk around this secluded location and spend time with your loved one surrounded with the splendor of nature at its finest.
No matter what your plan for romance includes when visiting Martha's Vineyard Island, Martha's Vineyard Auto Rentals can provide you with so much more than first class transportation options. We strive to go above and beyond for all our customers. From offering complimentary pick up services from all Edgartown, Oak Bluffs and Vineyard Havens hotels and inns, as well as the Martha's Vineyard Airport (MVY) to recommendations for top quality restaurants, lodgings, activities and so much more--Martha's Vineyard Auto Rentals wants to make sure your trip to the Vineyard is nothing less than perfection.
Contact us now to reserve your car let us assist you in planning your next trip to the Vineyard. Come and see why Martha's Vineyard is the number one romantic getaway for couples year round!