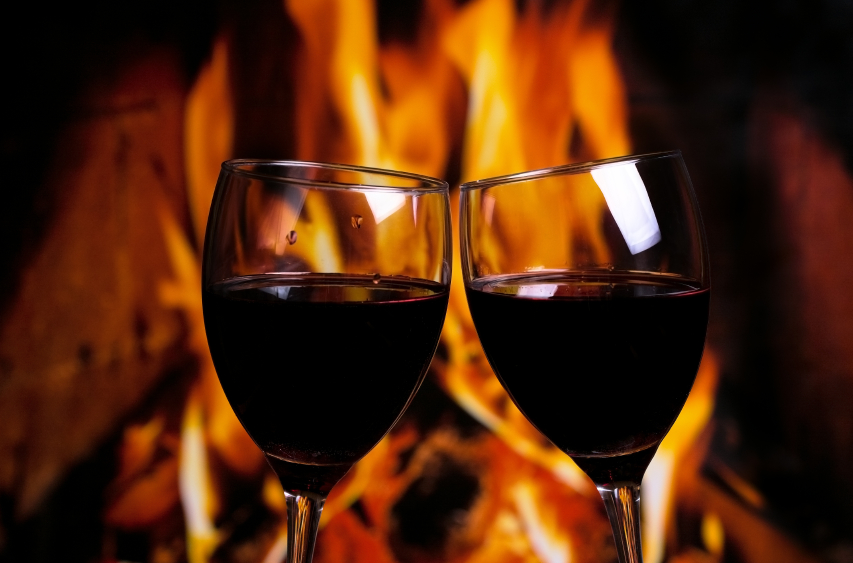 Cupid is Calling All Lovers to Martha's Vineyard, Massachusetts!
Love is in the air, so what could be more fun and romantic than a trip to Martha's Vineyard, Massachusetts for Valentine's Day?! Imagine after stepping off the ferry, your clean, late model island car rental is waiting so you and your date can arrive at your dinner reservation in style! In no time at all you could be sitting across from your loved one in the Victorian elegance of Edgartown's Water Street. Not only will you be charmed by the intimate indoor setting, the breathtaking harbor views will delight you both as you sip wine and nibble on local cheeses, or share a plate of oysters on ice while Chef Nathan Gould prepares your delectable meals of perhaps lobster over handmade noodles, or porcini dusted petit rib eye with sweet potato gnocchi. You'll also be tempted with chocolate macaroons or an assorted chocolate truffle. Whatever you choose, Water Street in the Harbor View Hotel will not dissapoint!
Of course nothing is more dreamy than gazing into each other's eyes by flickering candlelight, and the soft, romantic elegance of The Terrace at the Charlotte Inn, also in Edgartown, can't be topped for this idealistic setting. Here you may enjoy the finest prepared classic American cuisine money can buy, while surrounding yourself in unmatched old world ambiance featuring beautiful pieces of art and English antiques! Included on their menu are lobster and avocado salad, grilled swordfish fillet, grilled lamb chops and rosemary potatoes, and many other scrumptious dishes prepared by Chef Justin Melnick. They also offer a large assortment of wine and cocktails to complement your meal.
Or maybe you and your sweetie prefer a more casual setting, wrapped in the warmth of mahogany and copper gracing the dining area of Martha's Vineyard Chowder Company in Oaks Bluff. Here you may enjoy more traditional fare, such as a hearty bowl of chowder for which this restaurant was awarded THE best chowder in New England last year by Yankee Magazine! They also offer 15 beers on tap and dishes prepared from all natural meats and seasonable seafood. After dinner, you may choose to move upstairs to the live venue area and perhaps catch a show.
Wherever your heart desires to take you on this most special night, AA Island Auto Rental is happy to help with your transportation needs and any questions you may have about restaurants, hotels, and other venues to help make your Valentine's Day one to cherish. Please contact us to reserve your choice of vehicle ahead of time. And as always, reservations are strongly recommended at your favorite restaurants too!