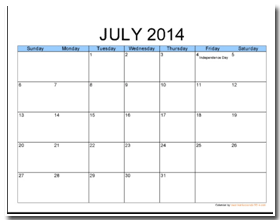 July is a fabulous time to secure an A-A Island Auto Rental and visit Oak Bluffs. There is characteristically a lot going on in Oak Bluffs during the summer months and this year will be no exception. To prove our point, we wanted to list some of the most popular special events:
Musical Mondays (Featherstone Lane)
Love live, musical entertainment? Well, you'll be ecstatic to know that every Monday evening, from 6:30 p.m. until 8 p.m., there's an open air concert taking place at Featherstone Center for the Arts. And the best way to get there is a ride in one of our Mini Cooper or Ford Mustang convertibles. They will allow you to hear the excitement as soon as you pull into the parking area. Admission fees start at $5 per person.
Featherstone Flea and Fine Arts Market (Featherstone Lane)
Looking to shop your heart out? Then rent one of our roomy Dodge Caravans, Dodge Durangos or Chevy Captivas and head towards the Featherstone Flea and Fine Arts Market. It takes place on Tuesdays from 9:30 a.m. until 2 p.m. and admission is traditionally free.
Tabernacle Flea Market (Trinity Park)
If the Featherstone Market doesn't satisfy your need for Oak Bluffs' retail therapy, the Tabernacle Flea Market might. It's slated to take place on July 12th from 9 a.m. until 1 p.m. So you'll have plenty of time left over to hit the Arts District and the Dockside Marketplace. They're full of fun shops as well.
Martha's Vineyard SOUND (Waban Park)
Also taking place on the 12th is an international, indie music festival known as Martha's Vineyard SOUND. In addition to live musical entertainment, there will also be a vendor area set-up. It's expected to house a series of eco-friendly foodies, artists and craftspeople. So consider getting there in one of our Fiat 500c rental vehicles. They are famously fuel efficient. Ticket prices have yet to be revealed.
Marine Discovery Tours (Oak Bluffs Harbor)
Prefer to hit the water and commune with nature? Be sure to stop by Oak Bluffs Harbor throughout the month of July. It's the departure point for the Felix Neck Wildlife Sanctuary's Marine Discovery Tours. They are currently scheduled to take place on the 1st, 8th, 15th, 22nd and 29th from 5:30 p.m. until 7:30 p.m. Ticket prices start at $30 per person.
To secure your A-A Island Auto Rental for these July events now, please contact us at our Oak Bluffs Harbor location. Our friendly, car rental experts may be reached by calling (508) 696-5300 or (800) 627-6333.