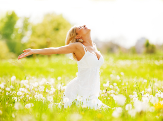 6 Super Summer 2014 Events to Attend in Vineyard Haven
Located in Martha's Vineyard is the charming area known as Vineyard Haven. During the summer months, it is a beautiful place to visit. Our A-A Island Auto Rental location is situated there within walking distance of the Steamship Wharf and the Mansion House. The steamship wharf is where you can catch the SSA ferry and the Mansion House is a stunning Inn that was recently nominated for a Martha's Vineyard Magazine's 2014 Best of the Vineyard Award. So why not stay there, rent a vehicle from us and check out the following half dozen events:
Sail Martha's Vineyard Seafood Buffet (Tisbury Wharf)
If you're prone to smiling over heaping platefuls of fresh seafood, you'll certainly be grinning from ear-to-ear at Sail Martha's Vineyard Seafood Buffet and Auction. It's scheduled to take place on the 10th and feature the melodious sounds of the Beetlebung Steel Band as well as two auctions and copious amounts of mouthwatering seafood. Ticket prices start at $175 and advance reservations are needed.
Vineyard Cup Regatta (Tisbury Wharf)
The Vineyard Cup Regatta kicks off the next day (11th) at 1 p.m. and is expected to run through the 13th. During the course of the event, you'll be able to watch the boaters compete, walk through Race Village and listen to live, musical entertainment. Plus, if you have a boat, you could always sign-up to be a competitor too. Party bracelet prices start at $25 and may be purchased in advance, online.
Vineyard Playhouse Monday Night Specials (Center Street)
Of course boating and dining on succulent seafood isn't all that's taking place in Vineyard Haven this summer. You can also enjoy Martha's Vineyard Playhouse's Monday Night Specials all season long. Starting on July 7th, they'll kickoff on the venue's outdoor stage every Monday at 7:30 p.m. until August 25th. Each performance will be different. So feel free to partake of more than one. Donations of $25 or more per performance are suggested.
Day at Six Flags New England (SSA Ferry Terminal)
Looking for more than phenomenal performing arts served up al fresco? Well, how does spending the day at one of the country's greatest amusement parks sound? If you're up for the adventure, the Seastreak ferry is slated to take passengers from Vineyard Haven to Six Flags New England three times this season. The first excursion took place in June. The other two are slated for July 25th and August 29th. The $85 ticket price includes roundtrip ferry and motorcoach transportation as well as amusement park admission. Meals are additional and may be enjoyed on your own.
Seize Your Beauty Fashion Show (Main Street)
Love fashion and the glitz that comes along with it? Then you'll want to add the Seize Your Beauty Fashion Show to your Vineyard Haven trip itinerary. It will take place on the 31st from 6 p.m. until 8 p.m. and feature the work of popular designer, Stina Sayre. You can preview some of her latest creations in advance of the show, online.
Martha's Vineyard Golf Classic (Woods Hole Ferry)
And last but not least, we can't forget to mention the highly anticipated, Martha's Vineyard Golf Classic. Perhaps you've read about it in African American Golfer's Digest? Nonetheless, it's anticipated to take place August 10th and 11th in Falmouth. As such, the Woods Hole Ferry will be transporting attendees from Vineyard Haven to Falmouth, where a shuttle service will be in place. Ticket prices for each of the tournament's big events start at $40 per person.
To reserve your A-A Island Auto Rental in anticipation of attending any one of these Vineyard Haven's super summer events, please contact us today.