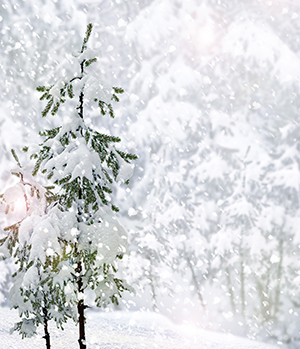 Family Friendly Ways to Celebrate the Winter Solstice in Martha's Vineyard
On December 21st, Martha's Vineyard and the rest of the world will welcome the official arrival of winter. In our time zone (EST), it is slated to arrive at 6:03 p.m., which is 23:03 UTC. When it does arrive, the sun will have traveled south to the Tropic of Capricorn and the skies will grow dark around 4:15 p.m. Afterward, we'll all be able to count on shorter nights and longer days until the warm weather returns again.
For centuries, people from around the globe have been celebrating the switch with fires, food, fellowship, song and dance. And this year, in Martha's Vineyard, it will be no different. So why not bring the family along and join us for the following events?
Solstice Fires (Aquinnah)
The wonderful folks at Sassafras will be hosting a special Solstice Fires ceremony on the evening of the big event. It's set to kickoff at 4:30 p.m. and admission is free. The evening's events will include a ceremonial lighting of the fires, which is really something to see. It will be followed by a traditional torch walk, tasty potluck dinner, live music and dancing.
Tidal Watch (Throughout)
The winter solstice also marks a change in the tides. In general, they tend to be smaller in the afternoons and evenings. So many people like to visit one of our island's many beaches or lighthouses on the solstice, and the day after, to take note of the differences. The Martha's Vineyard Gazette frequently publishes the current tidal information online. That should help you plan your visits and by the way, remember to dress warmly.
Nature Walks (Throughout)
In addition, you and your family might want to consider enjoying a nature walk at one of the many places located throughout Martha's Vineyard. It's a great way to become attune to the changes that our planet, and those around us, go through during the winter months. The list of places to consider includes, but doesn't stop with Cranberry Acres, Cape Poge Wildlife Refuge, the Felix Neck Sanctuary and Polly Hill Arboretum. Some groups, like the Sheriff's Meadow Foundation, are also expected to host free, guided walks the same week as the solstice.
Dine Out (Throughout)
Lastly, the Winter Solstice has long been associated with drinking wine and feasting. So planning on dining out in Martha's Vineyard would be an excellent way to spend the day or evening as well. The list of traditional food and drinks to consider partaking of includes mulled wine, non-alcoholic wassail, ginger cookies, yeast buns and assorted, dried fruit pastries.
To learn more about celebrating the Winter Solstice on Martha's Vineyard, please contact us directly. We can provide you with reliable transportation, directions and up-to-date information on our area's seasonal events.