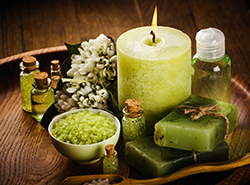 Martha's Vineyard Auto Rental: 5 Places to Find Made on the Island Gifts
With holiday gift shopping now in full swing, our Martha's Vineyard auto rental family couldn't help but think about all of the great places to buy presents on the island. Some of the stores feature items found throughout New England. And others, well, they are truly something special. They feature gifts made right here on the island. So in today's blog, we wanted to highlight a few of them:
1.) Martha's Vineyard Candle Company (Oak Bluffs Harbor)
Martha's Vineyard Candle Company is one great place to visit with our Martha's Vineyard auto rentals. Located in Oak Bluffs Harbor, they make the most amazing aromatherapy bath products and candles. All of them are hand-mixed, poured and lovingly packaged by one of our island's fabulous artists, Linda Re. She's even got Thanksgiving and Christmas scented products, which would undoubtedly make some of the best gifts around.
2.) Not Your Sugar Mamas (Vineyard Haven)
If you need to fill your "sleigh" with more than just scented candles and bath products, try Not Your Sugar Mamas. It's located in Vineyard Haven and run by two locals, Bennett Coffey and Kyleen Keenan. They have a passion for natural, island grown ingredients and use them to make mouthwatering chocolate bars and cookies. In our opinion, their confections would make awesome stocking stuffers and DYI gift basket items.
3.) CB Stark Jewelers (Vineyard Haven)
For those on your list that love sparkly things, drive our rental car on over to CB Stark Jewelers. It's also located in Vineyard Haven. They make a wide array of handcrafted jewelry, pewter ornaments, souvenir spoons and pewter baby cups. Plus, they specialize in antique jewelry restoration. So if you find a pretty bauble at one of the island's antique stores or flea markets, be sure to bring it in with you.
4.) Island Fish Prints (Vineyard Haven)
Do you have an angler in your life that's really hard to buy for? If so, you might want to talk to local artist, Jeffrey Canha. He owns Island Fish Prints and specializes in what's known as Gyotaku fish rubbings. Believe it or not, they are made with many of the fish found swimming right here off of Martha's Vineyard. And the finished artwork looks beautiful too.
5.) The Copperworks of Martha's Vineyard (Menemsha)
He's not the only artist on the island that produces handcrafted gifts anglers may love. There's also Scott McDowell. He owns The Copperworks of Martha's Vineyard. Located in Menemsha, it features nautical themed wall hangings, mechanical sculptures, pot racks, chandeliers and other forms of lighting. You really have to check the place out in person to appreciate McDowell's handiwork.
To learn more about renting a vehicle from us and where to find "made in Martha's Vineyard" gifts, please contact us today. We have a lovely fleet of vehicles to choose from and we're open year round.