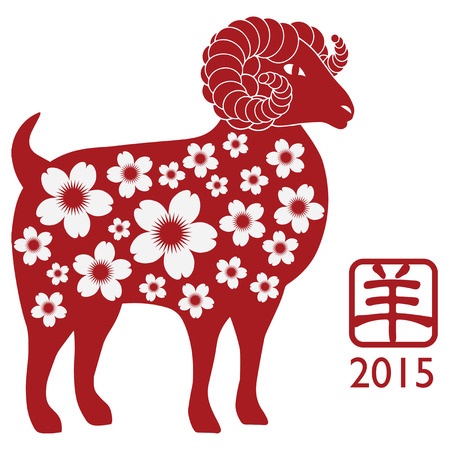 Book Island Car Rentals and Celebrate the Year of the Sheep in Oak Bluffs
On Thursday, February 19th many people across the globe will be ushering in the Year of the Sheep as part of their Chinese New Year celebrations and the folks living on Martha's Vineyard are no exception. If you'd like to join them, we've got the best island car rentals around and they'll get you to the Virginia Weston Besse Gallery safely. Located within Oak Bluffs' Featherstone Center for the Arts complex, it's where every good 2015 Chinese New Year celebration should start.
The gallery will be hosting an exhibit aptly titled, 2015 I Love Ewe: Year of the Sheep (Chinese New Year) straight through until Wednesday, March 11th. It is due to open on Sunday, February 15th. Consequently, if you'd like to arrive on the island early and enjoy the grand opening festivities, please feel free to do so. Our island car rentals are available seven days a week, 24 hours a day, year round. Thus, there is no need to miss out on even a minute of Chinese New Year fun.
All of the artwork on display during the exhibit is expected to feature sheep or their byproducts. So it should be entertaining for the whole family. You'll be able to catch sight of the artists' creations at the center daily, from noon until 4 p.m. Therefore, you may want to plan a few themed activities both before and after your center visit. One that we would recommend putting onto your list is a visit to the Copper Wok. It's a brand new restaurant that recently opened on Main Street in Vineyard Haven.
You'll find the elegant, contemporary restaurant tucked away inside of the Mansion House. So don't expect to find cheap paper lanterns and napkins wrapped in plastic on the tables. This place is somewhat swanky. Therefore, be sure to put on your Sunday best or business casual clothes before heading on over. The lunch and dinner menus are what you'd expect from a modern, Pan Asian restaurant and sushi bar. It features classics like wonton soup mixed in with dishes like black seaweed salad, tofu bok choy, char sui pork with noodles and Nigiri sushi platters for two. After dinner, you could always check into the Mansion House and take advantage of their in-house spa.
The in-house spa offers contemporary beauty treatments as well as age-old, hot stone massages. They are treatments whose roots trace back to Asia. So in our opinion, they'd make a perfect addition to a Chinese New Year celebration in Martha's Vineyard. When you're done, you could relax in one of the Inn's soaking tubs or hit the streets in search of a little retail therapy. There are several quaint shops in Vineyard Haven that sell a variety of products made with wool. Among them are Vineyard Knitworks, Island Alpaca and the Heath Hen Yarn & Quilt Shop. As such, you could walk away with the ideal gift or outfit to continue your Year of the Sheep celebration.
To learn more about getting around with one of our island rental cars and celebrating the Year of the Sheep on Martha's Vineyard, please contact us at A-A Island Auto Rental today. We've got a location in Vineyard Haven as well as Oak Bluffs and Edgartown. Therefore, getting to any one of the spots we mentioned won't be a problem in February 2015.