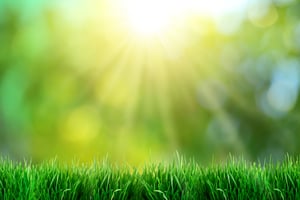 If you have ever enjoyed driving through the English countryside to stop at the "lambings" at local farms, then Spring on Martha's Vineyard will recreate pleasant memories of beautiful countryside, adorable baby animals and good food.
On Saturday, April 11, the Farm Institute presents their 5th Annual Sheepapalooza from 10 a.m. to 3 p.m. You'll get to see Sheep Shearing with Andy Rice, meet the newest lambs, enjoy fiber arts that include spinning, weaving, dyeing, and felting lamb's wood, witness the prowess of sheep dogs, go for a wagon ride, and eat local food from the Artcliff Diner Food truck! It's all happening at their 14 Aero Avenue location in Edgartown.
On the same day, a baby calf will be visiting the Oak Bluffs Public Library on School Street from its home at Chilmark Hills Farm. If you prefer to keep your animals "down on the farm", you can drive around the island visiting farms, many of which are historic properties. These include the Thompson Family Farm, the Allen Farm Sheep and Wool Company, and the Native Earth Teaching Farm.
Later in April there are even more special farm events. On April 25 Island Alpaca Farm will have a special alpaca shearing with live demonstrations. The Polly Hill Arboretum will host a Daffodil Show and Spring Flower Walk on Saturday April 18 from 10 a.m. to 2 p.m. Dozens of unusual varieties will be showcased and children's arts and crafts will also be offered.
To get started on your farm visit trip you can Make reservations on-line or feel free to call us. We'll be delighted to help you welcome Spring in Martha's Vineyard!