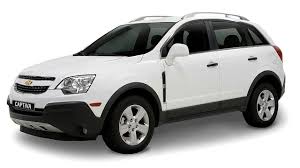 Which Rental Car is Right for You?
A-A Island Auto Rental offers a wide variety of vehicles to see Martha's Vineyard in style! Jeep Wrangler – This two- and four-door sport utility vehicle is great for handling all types of terrain. It's known for its superior off-road and on-road capability. If you plan to do a lot of hiking and exploring off the beaten path, while enjoying the outdoors as you travel, this may be the choice for you.
Dodge Caravan – A reliable, 7-passenger minivan is a perfect vehicle for a family or large group to explore the island. There's plenty of storage so you can take what you need for a day trip. It also comes loaded with all the conveniences you expect, like A/C and automatic transmission, so you can enjoy your travels comfortably. For comfort and convenience, this is a great pick for families on vacation.
Hyundai Accent – This four-door sedan, 5-passenger family car will let you zip around the island in style. It comes complete with all the features you're looking for—A/C, CD Player and MP3 input to enjoy your music as you travel. The spacious trunk lets you fit luggage and shopping bags with ease. There are more convenient storage options, like compartments for your sunglasses; a sunroof for experiencing the breathtaking sunrises and sunsets; and a spacious interior that makes traveling comfortable for everyone.
Dodge Durango – With comfortable stretch-out seating for seven, this SUV does more than get you from here to there. Take the whole gang on an outing, listen to music and relax with plenty of room for everyone. Every detail was considered in this design of this vehicle, from convenient beverage holders to CD Player and MP3 accessories. Some models also feature heated seats for added luxury.
Dodge Journey – A mid-size crossover that packs a powerful punch. This 5-passenger sport utility gets the job done with a 4-cylinder engine, A/C, MP3, and the ability to navigate all types of terrain when you feel like exploring. The Dodge Journey gets major raves for its comfortable ride and ease of maneuvering. That's a nice bonus when you're operating a car you haven't driven before. This one makes getting around easy—an added plus on your vacation.
Convertibles – Want to feel the wind in your hair as you breeze down the road? We offer luxury convertibles like Fiat 500c, Ford Mustang, and the MINI Cooper. Able to accommodate four passengers, these are the fun cars you treat yourself to while on vacation. Summer is the perfect time to enjoy a convertible, with the sun on your face, as you discover all the attractions of Martha's Vineyard.
A-A Island Auto Rental is more than a car rental company. For more than 18 years, we've been dedicated to giving you the most enjoyable experience when you visit Martha's Vineyard. We offer two convenient locations near the ferry docks, as well as airport and hotel pickup services.
Before you go, when you make a car rental reservation be sure to know what ferry you'll be taking. Know which town your ferry will be arriving in, as well as the departure time. Having this information ready ahead of time will make your reservation easier and faster to process.
A-A Island Auto Rental is the premier car rental company on the island. Before you go, contact us!