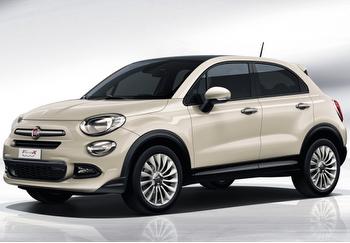 Why Celebrities Love Martha's Vineyard
There are lots of places in the world where celebrities like to go for anonymity, to enjoy peaceful surroundings away from photographers. Martha's Vineyard is one of those best-kept secrets. Even when there are celebrity sightings, the atmosphere on Martha's Vineyard is so relaxed, they don't have to worry about being swarmed. People just do their thing.
Who's who on Martha's Vineyard
Stars and other well-known personalities from Carly Simon and Meg Ryan, to Bill Murray and Diane Sawyer, have owned property on Martha's Vineyard or are regular visitors. With the island's lush scenery and breathtaking views, it's no wonder that Pulitzer-Prize winning novelists like Geraldine Brooks, as well as other artists, have been inspired by their surroundings here.
Martha's Vineyard is also a relaxing destination for politicians, to escape the stress of their lives. The Clintons have made frequent visits to the island, as well as the Obamas. While the security required for these visitors can make traffic a bit of a hassle, the island community manages just fine, no matter who is in town.
The ability to remain nearly anonymous on the island is one of the major reasons for its appeal. Even Princess Diana visited, and it was very quiet.
Local favorites
Places like the Art Cliff Diner, which boasts funky décor, including plates on the walls, has been one of Carly Simon's favorite places to have breakfast. Reese Witherspoon and Jake Gyllenhaal have been spotted at the private Lucy Vincent Beach. Tom Hanks has also been spotted from time to time. And if you happen to go to Alley's General Store in West Tisbury, you may have seen Mary Steenburgen and Ted Danson picking out fresh produce. Another frequent visitor to Alley's is Judy Blume, the writer who provided the narrative to our painful—and often funny—growing-up years, with bestsellers like Are You There, God? It's Me, Margaret. Blume has lived on the island for thirty years.
Even though star sightings have been reported, locals tend to be protective of celebrities' privacy, which is another reason why the island is a favorite getaway for the Hollywood community.
Another reason why the island is such an attractive place for celebrities is the absence of paparazzi and chain stores on every block. In fact, there isn't even a Starbucks on the island. Instead you'll find a variety of privately-owned businesses, which only add to the overall charm. Also, most of the houses are New England-style cottages with gray shingles—perfectly discreet—although there are much larger properties, too, some hidden back in the woods or off dirt roads that don't attract attention.
When you go. . .
It can be exciting to spot famous people out and about, especially when they're dressed for the beach, and out of character from how you may think of them in a movie or on TV. But the locals treat them like everybody else, just visitors to the island. In keeping with the laid-back attitude, tourists tend to treat them the same way. This really makes Martha's Vineyard special, and a place that can be enjoyed by all.
Before you go, remember A-A Island Auto Rental is the only name you need to know for transportation on Martha's Vineyard. Check back often for travel tips and lesser-known information about this one-of-a-kind island. Contact us today!