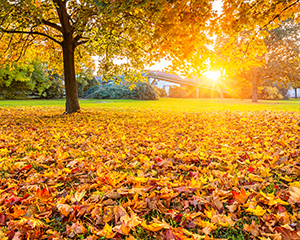 Check out what's happening this fall on Martha's Vineyard. September is the time when crowds get thinner, there is less traffic, and there is still plenty to see and do on the island. Here's a sampling of upcoming events:
Tivoli Day Festival
Sat., Sept. 19, 2015
Oak Bluffs Town Center
If you're going to be visiting Oak Bluffs, this is the time to take advantage of end-of-season sales and discounts at the stores on Circuit Avenue. There will also be artists offering their own merchandise, as well as raffles and non-profit booths. Stop by and enjoy great dining as you listen to the sounds of live, island-style music. Rain date Sunday.
Vineyard Artisans Summer Festival
Sept. 27, 10 a.m.
Grange Hall, West Tisbury
Martha's Vineyard is a haven for the arts. And this festival really celebrates art in all its forms, with plenty of fun for the whole family. Here you can meet and buy directly from more than 60 artisans and watch demonstrations in things like pottery, oil paintings, weaving, handmade books, wampum jewelry, quilts and more. Come and enjoy the best art on the island and great food, too. There's also a playground for kids. Admission is free.
Martha's Vineyard Striped Bass and Bluefish Derby
Sun., Sept. 13 – Sat., Oct. 17, 2015, 9:00am
Edgartown Wharf
A year after World War II, a group of fishermen got together to start an autumn tradition that would last for 70 years. The Derby is THE place to be to make friends, experience the beauty of the sea and natural surroundings, and last but not least, watch the famous "weigh ins!" You don't have to be a fisherman to enjoy this event; it's fun to watch those who compete from around the globe as they try to get the biggest catch of the year. To register for The Derby, you can go to any Island tackle shop.
Sunday, Sept. 20th is Kids Day, which means it's free for kids ages 4-14 (6 a.m. – 8 a.m.). On Sunday, Oct. 18th at 1 p.m. is the Grand Awards Ceremony, free and open to everyone. A must-see, family event!
Annual Art of Chocolate Festival
Sun., Oct. 11, 2015
Featherstone Center for the Arts, Oak Bluffs
12 p.m. – 4 p.m.
Ever wish you could sample all of your favorite chocolate Island desserts in one place? Well, now you can. This is one event that everyone is already talking about. It will feature Island bakers and artists' sweet treats for you to purchase and enjoy. Bring the whole family to this chocolate lover's delight!
Visiting Martha's Vineyard in the Fall?
Travel tip: Frequent visitors to the island say that a handful of places may close during the off-season, but that there is still plenty of shopping and dining. For beach lovers, the ocean water stays warm until around mid-October.
Fall is a great season to visit, and A-A Island Auto Rental is your transportation connection on Martha's Vineyard. We offer a variety of vehicles to get you to any event you want to go to. Contact us today!