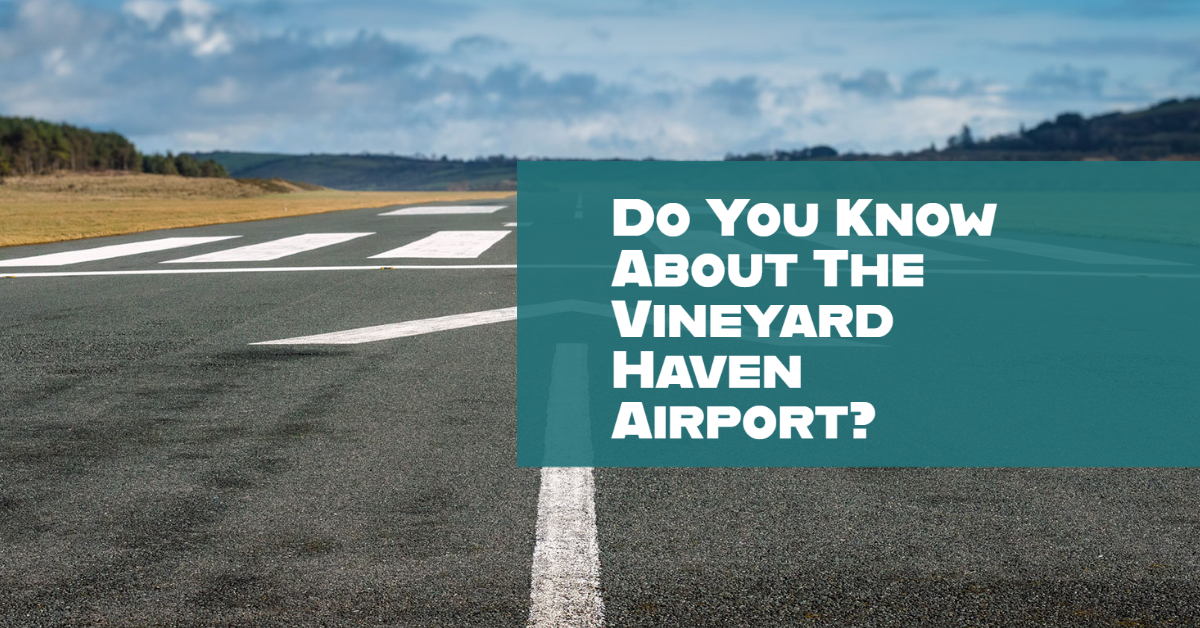 Do You Know About The Martha's Vineyard Airport (MVY)?
Do you know about the Vineyard Airport? The vast majority of people who travel to Martha's Vineyard take the ferry or a private boat. However, there are many vacationers who either become seasick when traveling on the ocean, or simply don't like being stuck on a boat or ship. The good news is that there is a great alternative. You can actually fly to the island. Some visitors fly on private jets that they own or charter. However, if you can't afford to buy or charter a jet, or don't want to spend the money on that, there is a simple alternative.
You can actually book a commercial flight to Martha's Vineyard. In fact, Martha's Vineyard Airport is located in the middle of the island, approximately three (3) miles south of the central business district of Vineyard Haven. It's also a public airport, which means anyone can book a flight there. For example, Delta Airlines offers daily flights to the island from the John F. Kennedy International Airport (JFK) in New York City on their Delta Connection service on a seasonal basis.
JetBlue also offers daily service from JFK International Airport on a seasonal basis. In addition, the U.S. Airways Express service offers daily service to Martha's Vineyard from LaGuardia Airport in New York City, and Ronald Reagan Airport in Washington D.C. on a seasonal basis. However, if you're traveling to Martha's Vineyard during the offseason, your best bet is Cape Air. This smaller commercial airliner flies to Martha's Vineyard Boston, MA, New Bedford, MA, Hyannis, MA, Nantucket, MA and Providence, RI on a year round basis.
In conclusion, although most people take the ferry or a private boat to Martha's Vineyard, if you get sea sick or simply don't like being on a boat, there is another option. The Vineyard Haven airport is a great travel related choice for people who either don't want to or simply can't take a boat to the island. You can also tour the island on your own when you rent a vehicle from MV Auto Rental. The added bonus of having access to a car, truck, or SUV is the fact that you can come and go to various places whenever you want, on your own timeframe and schedule. You certainly don't need to go by the bus schedule or worry about hiring an Uber or Lyft driver who may or may not show up on time.
In addition, MV Auto Rental offers complimentary pick-up at all of the Oak Bluffs, Vineyard Haven and Edgartown Inns and Hotels in order to make your trip to the Island even more stress free.
We have six (6) convenient locations, so whether you take a ferry to Vineyard Haven or Oak Bluffs, our offices are within walking distance to each terminal. We also have an office at 196 Upper Main Street in Edgartown, and offer complimentary pick-up/drop off service at the Martha's Vineyard Airport. Please make your reservation online, or call us. Our hours of operation are 8am - 6pm in Vineyard Haven and Oak Bluffs. If you require before or after hours pick-ups, please call us to make arrangements.