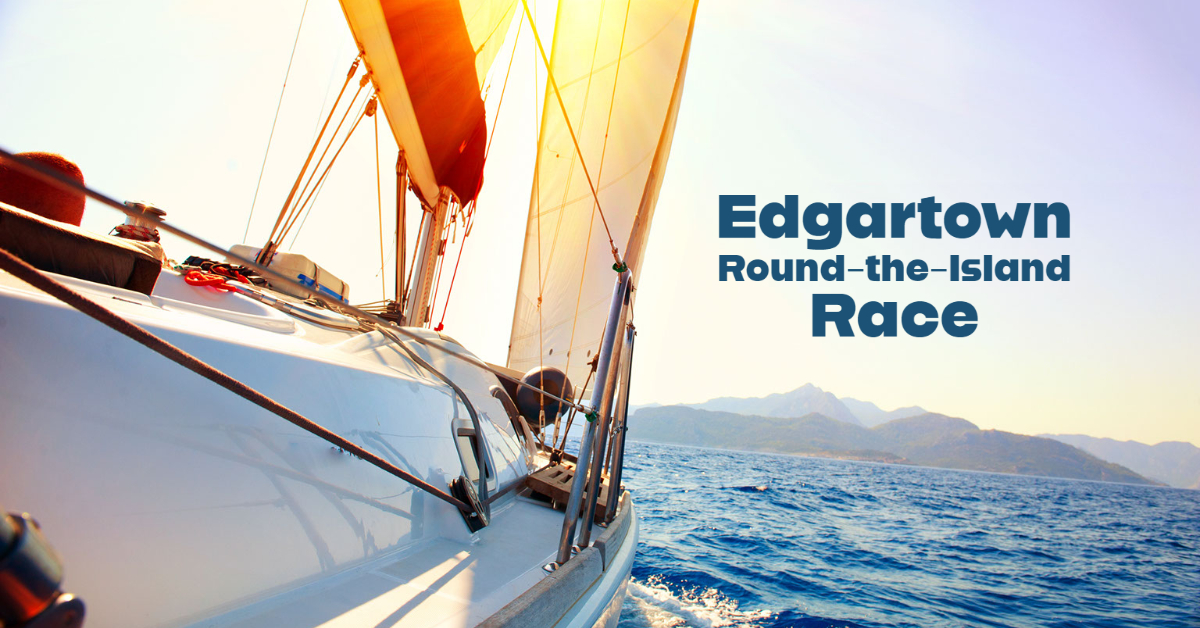 Edgartown Round-the-Island Race
June 2023 will be here before you know it! That means you need to start planning now for next year's Edgartown Round The Island Race, which is sponsored by the Edgartown Yacht Club. If you're curious, here's a little history of the event. The very first race was held during the summer of 1939 and has been an annual tradition since then excluding the years of World War II. At one time, the course was extended to round Buzzards Bay Tower, however, it now only incorporates the waters directly around the island of Martha's Vineyard at the present time.

The Edgartown Round The Island Race is actually one of the oldest distance large boat sailing races in the United States. According to Hal Findlay, the EYC Big Boat Racing Committee Co-Chair, "the race was first conceptualized to be reminiscent of the race around the Isle of Wight in England, which was the course of the first America's Cup," The distance around Martha's Vineyard (56 nm) is only a few miles longer; both courses have views of cliffs, headlands, villages and open water; and the tidal currents and wind effects are important in both."

The Edgartown Round The Island Race is an important piece in the sailing calendar puzzle for the big names in yacht racing. There are a number of cash prizes, and trophies awarded that are based on long standing traditions. The Edgartown Round The Island Race typically starts at 8 am. Racers have until 12 midnight to finish.

If you're planning to travel to Martha's Vineyard next June for the Edgartown Round The Island Race, it absolutely makes sense to rent a vehicle to get around to the various places that you want to see and experience. That way you can come and go as you please without having to walk, pay for an Uber or Lyft or go by the bus schedule. We even provide complimentary pick-up at all of the Oak Bluffs, Vineyard Haven and Edgartown Inns and Hotels to make it even easier for you.

MV Auto Rental is by far the most popular choice for vehicle rentals on Martha's Vineyard. We have proudly served the island and its many visitors for over 25 years. We're proud to offer low rates for daily, weekly, and monthly vehicle rentals. Our wide selection of new Jeep Gladiators, Convertibles, 4-Door Cars, SUV's and Minivans not only meet but exceed the needs of any visitor. Our team of dedicated professionals are famous for providing fast service and the utmost attention to detail that you truly deserve.

We have four convenient locations, so whether you take a ferry to Vineyard Haven or Oak Bluffs, our offices are within walking distance to each terminal. We also have an office at 196 Upper Main Street in Edgartown, and offer complimentary pick-up/drop off service at the Martha's Vineyard Airport. Please make your reservation online, or call us. Our hours of operation are 8am - 6pm in Vineyard Haven and Oak Bluffs. If you require before or after hours pick-ups, please call us to make arrangements.