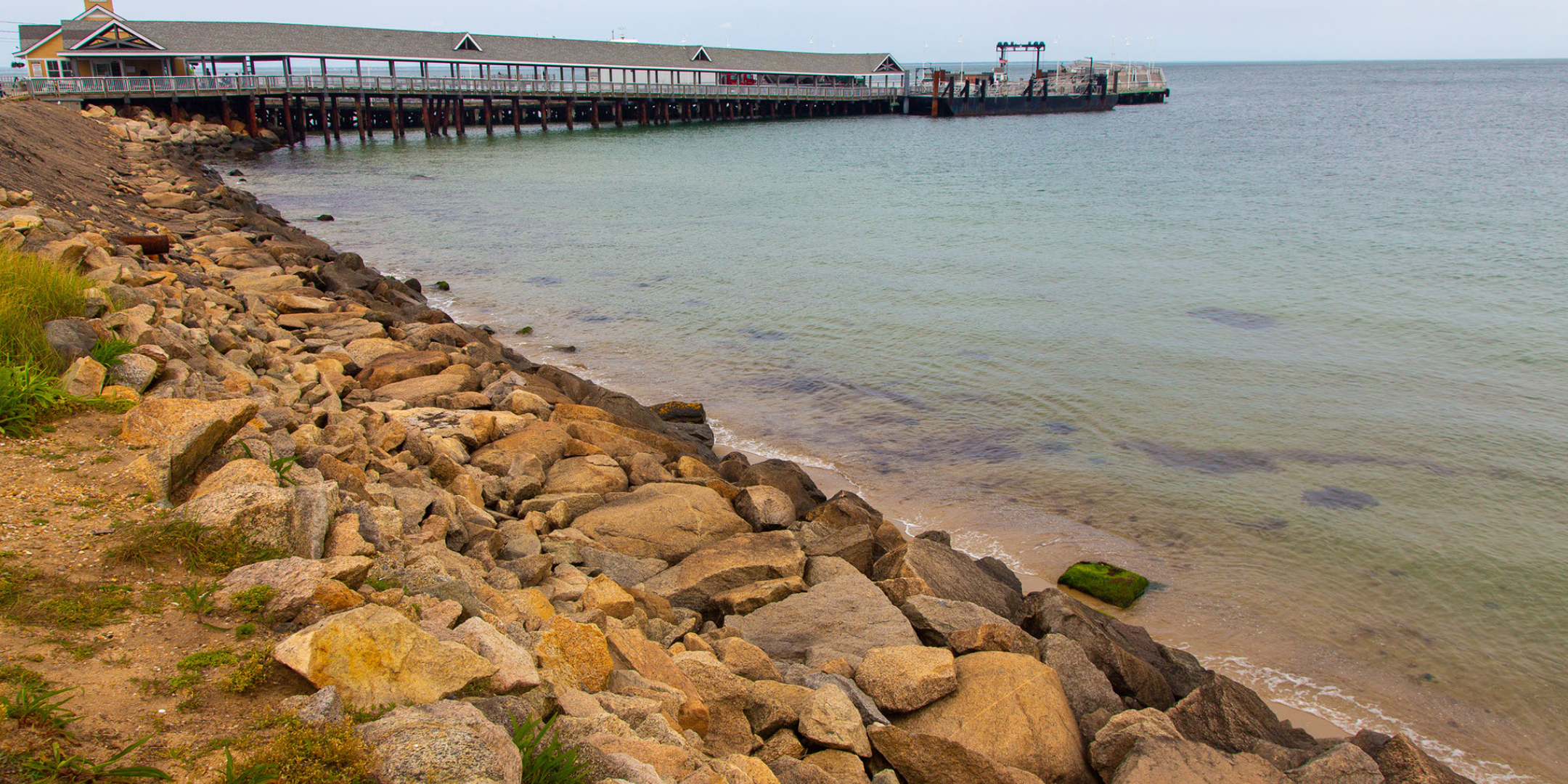 Exploring Martha's Vineyard
Martha's Vineyard is the perfect place to explore in the Autumn. First and foremost, the island is a lot less crowded. When the leaves start showing their beautiful colors, the crowds start to head home until the next summer season. However, there are plenty of warm summer-like days in September and even into October. You'll certainly have your choice of beaches to choose from. For example, you can explore the shallow surf on the northern and eastern coasts of the island. If you're more adventurous in the water, the south side of Martha's Vineyard is famous for big waves and crashing surf.
However, according to many visitors, South Beach is one of the best on the entire island, especially if you like challenging surf and picturesque sand dunes. South Beach stretches for three (3) gorgeous miles and is located in Edgartown. There's plenty of parking, especially during the offseason. If you want to explore a natural wonder, and something that is truly a sight to see, you need to visit Gay Head, which is also known as the Aquinnah Cliffs. This wonder of nature was carved out by glaciers millions of years ago.
You can even see the cliffs up close and personal from the lower beach paths, or take the upper trails, located at the top of the cliffs, in order to see some awe inspiring views of the area. If you enjoy history, particularly history that's related to the sea, you need to visit the Edgartown Lighthouse. The 1800's era lighthouse was actually built for Crane Beach in Cape Cod. It was moved to Martha's Vineyard in 1938. Although there are multiple lighthouses in Martha's Vineyard to explore, this one is the most famous. That is due to the fact that you can see the most incredible views from the top of the spiral staircase.
If you're planning to travel to Martha's Vineyard in the Autumn in order to explore the island, it absolutely makes sense to rent a vehicle to get around to the various places that you want to see and experience. That way you can come and go as you please without having to walk, pay for an Uber or Lyft or go by the bus schedule. We even provide complimentary pick-up at all of the Oak Bluffs, Vineyard Haven and Edgartown Inns and Hotels to make it even easier for you.
MV Auto Rental is by far the most popular choices for vehicle rentals on Martha's Vineyard. We have proudly served the island and its many visitors for over 25 years. We're proud to offer low rates for daily, weekly, and monthly vehicle rentals. Our wide selection of new Jeep Gladiators, Convertibles, 4-Door Cars, SUV's and Minivans not only meet but exceed the needs of any visitor. Our team of dedicated professionals are famous for providing fast service and the utmost attention to detail that you truly deserve.
We have four convenient locations, so whether you take a ferry to Vineyard Haven or Oak Bluffs, our offices are within walking distance to each terminal. We also have an office at 196 Upper Main Street in Edgartown, and offer complimentary pick-up/drop off service at the Martha's Vineyard Airport. Please make your reservation online, or call us. Our hours of operation are 8am - 6pm in Vineyard Haven and Oak Bluffs. If you require before or after hours pick-ups, please call us to make arrangements.