What the Locals Know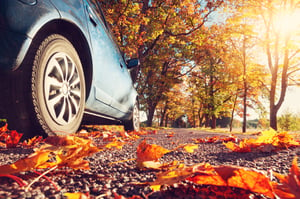 How well do you know Martha's Vineyard? You may think of it as the place where they filmed the movie Jaws in 1974. You may think of the beaches and lighthouses—scenery that seems to exemplify the true charm of New England.
Martha's Vineyard feels like a tucked-away, secret getaway and nature lover's paradise. It's a favorite vacation retreat for many well-known—and not so well-known—tourists. Here we'll clear up any burning questions and give you some fast facts that will make you seem as well-informed as the locals.
In spite of the name, there are actually no vineyards on Martha's Vineyard. Bartholomew Gosnold, a British sailor, named the island after his daughter Martha, and the vine-like growth found along the coast. Sorry to disappoint any wine lovers. But according to the Chamber of Commerce, you can enjoy a number of fantastic micro-breweries on the island!
The original inhabitants of Martha's Vineyard were the members of the Wampanoag Native American Tribe. Before Bartholomew came along, they'd named their island Noepe, which means "land between the streams."
Martha's Vineyard is comprised of six small towns—Oak Bluffs, Edgartown, Tisbury, West Tisbury, Chilmark and Aquinnah. Each has its own distinctive personality and attractions, all worth visiting while you're here.
The island boasts 124.6 miles of shoreline. Depending on what side of the island you're on, some beaches are perfect for saltwater fishing. Some are ideal for surfers in search of big waves. And some are great for a family day of sun and fun at the beach!
On Martha's Vineyard, you won't see condominiums, chains like McDonald's or Starbucks, or other signs of development, because about one-third of the land on the island is protected. So the beaches and hiking trails will be forever unspoiled!
The island is approximately 96 square miles. Most people reach the island by ferry, though it's also accessible by plane. Visitors typically get around by rental car, bikes and on hiking trails, on foot.
There are about 15,500 locals who live year-round on Martha's Vineyard. In the summer, there are about 115,000 people. We're not sure what the locals think about that. . .
There are five lighthouses on the island. So bring your cameras and do some sight-seeing!
If you want to see the famous gingerbread cottages in Oak Bluffs, there are actually 330 of them!
Many U.S. presidents have vacationed on Martha's Vineyard while they were in office: Barack Obama, Bill Clinton and Ulysses S. Grant. Other notable visitors include Hillary Clinton and Walter Cronkite.
Martha's Vineyard houses the oldest operating carousel in the United States: the Flying Horses Carousel, which was built in 1876.
There are two weekly newspapers here: the Martha's Vineyard Times and the Vineyard Gazette. Both papers highlight local issues.
When you plan a family vacation to Martha's Vineyard, let A-A Island Auto Rental be your guide to all the good stuff! We provide transportation around the island so you can get to every attraction easily. Contact us today!