Why the Off- Season Can Be So Attractive
You may assume that summer is the best time to visit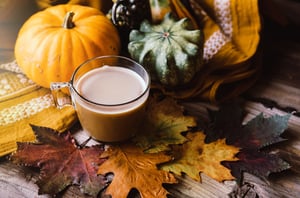 Martha's Vineyard, because the island will be gearing up for tourists. But spring is a wonderful time to enjoy the scenic beauty of the island with fewer crowds. In fact, spring is the gateway to the summer season on the island! So read on to explore more of what you can do this spring on Martha's Vineyard:
Off-Season Rates
Springtime rates are some of the best you'll find all year. So if you've been wondering about a certain hotel or bed and breakfast inn, this may be the perfect time to make your reservation!
Fewer Crowds
Popular restaurants, ice cream shops and other attractions have longer lines in the summer. If you go a little off-season, you won't have to wait as long to get a seat. Also, the beaches are less crowded as well.
Water Views
Before June, the ocean is usually still too chilly to go swimming. But you can definitely enjoy the scenery and take enjoyable strolls along the shore in the spring. For photographers, artists and nature lovers, you'll find much inspiration on the sandy shores of the island in spring.
Historical Attractions
Even though spring isn't the main season for tourism, you'll find that there are many attractions open to the public that you can enjoy. If you're a history buff, you'll want to visit the Martha's Vineyard Museum, which showcases over 30,000 items that all tell the history of the island. There's also a research library where you can find plenty of fascinating information.
Sightseeing Tours
There are many sightseeing tours open during spring, including a tour of all six island towns. Beginning in Oak Bluffs, this tour gives you a great overview of the island. There is also an African-American Heritage Trail, which takes you on a four-hour tour of the island's African-American history.
Lighthouses
Martha's Vineyard is known for its landmark lighthouses. And you can see many of them in the off-season as well. For instance, there is the Edgartown Lighthouse, which is open from May 24 through June 15 on the weekends only.
Other Attractions
Many of Martha's Vineyard's most popular attractions are already open in spring. You can visit the Gingerbread Cottages of Cottage City in Oak Bluffs. These are the famous, brightly colored houses that tourists love to see whenever they visit the island. You can also ride the Flying Horses Carousel, the oldest working carousel in the U.S. and a national landmark. There are plenty of other attractions you'll find if you visit during the pre-season, and many times you won't have to wait in line!
If you travel to Martha's Vineyard during the spring, it may be too chilly for long walks. But you can travel in the comfort of a warm rental car to get around the island. Contact A-A Island Auto Rental to fully experience Martha's Vineyard on your spring break! We'll help you get wherever you want to go on the island. Contact us today.