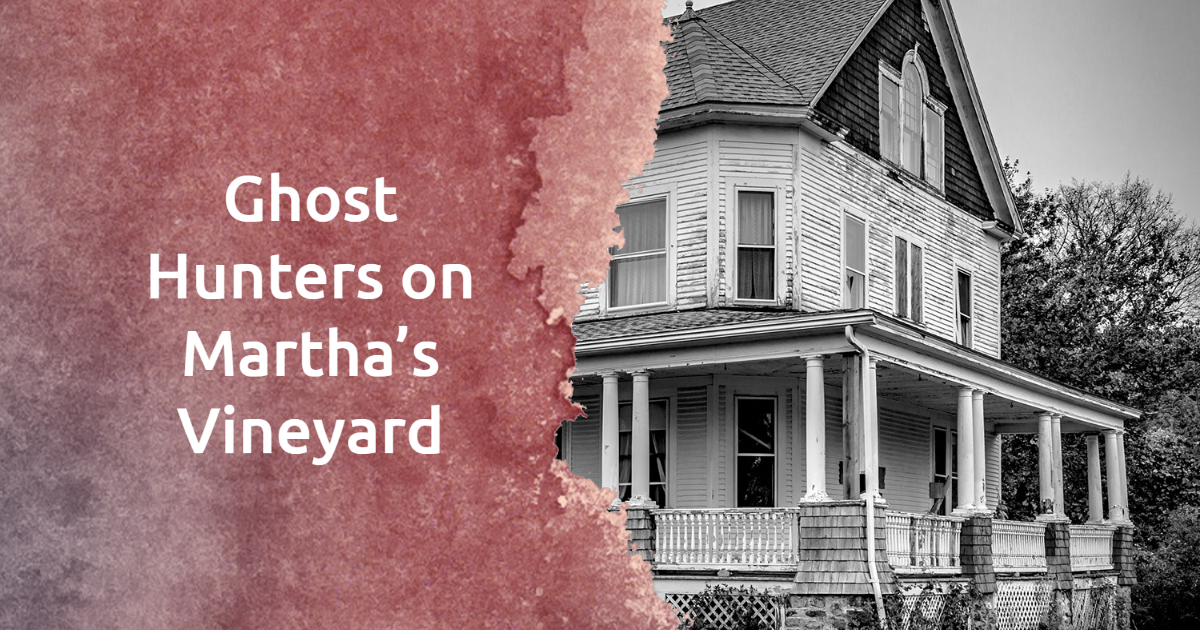 Ghost Hunters on Martha's Vineyard
Halloween is right around the corner and will be here before you know it. It's actually the perfect time of year to travel to Martha's Vineyard. The island is famous for many things, but some people are unaware of its rich history of ghost hunting. In fact, there have been many ghost hunters on Martha' Vineyard and for good reason. The oldest building on the island dates all the way back to 1672. Having a few supernatural elements is to be expected. The following haunted Martha's Vineyard locations make for a spooky yet fun Halloween adventure.
Let's start the ghost hunters tour with the Vincent House, which is the oldest residence on the entire island. In addition to the ghosts, the Vincent House is full of artifacts and furniture that is over four hundred years old. The next stop on our ghost hunters tour is located at 59 N. Water Street, which is also known as the former Daggett House Inn. The 18th century building features a secret room that's adjacent to the dining area. If they're in a good mood, you may very well feel the presence of two brothers and their dog walking by you.
Last but certainly not least on our list of haunted places to see on Martha's Vineyard is the Corbin-Norton House. The place burned down in 1894, and then again in 2002. The presence of sisters Loulou and Julie Danzell can be felt in this property. They were responsible for committing arson to many buildings in Oak Bluffs back in 1894.
If you're planning to travel to Martha's Vineyard in order to ghost hunt in the fall, it absolutely makes sense to rent a vehicle to get around to the various places that you want to see and experience. That way you can come and go as you please without having to walk, pay for an Uber or Lyft or go by the bus schedule. We even provide complimentary pick-up at all of the Oak Bluffs, Vineyard Haven and Edgartown Inns and Hotels to make it even easier for you.
MV Auto Rental is by far the most popular choices for vehicle rentals on Martha's Vineyard. We have proudly served the island and its many visitors for over 25 years. We're proud to offer low rates for daily, weekly, and monthly vehicle rentals. Our wide selection of new Jeep Gladiators, Convertibles, 4-Door Cars, SUV's and Minivans not only meet but exceed the needs of any visitor. Our team of dedicated professionals are famous for providing fast service and the utmost attention to detail that you truly deserve.
We have four convenient locations, so whether you take a ferry to Vineyard Haven or Oak Bluffs, our offices are within walking distance to each terminal. We also have an office at 196 Upper Main Street in Edgartown and offer complimentary pick-up/drop off service at the Martha's Vineyard Airport. Please make your reservation online or call us. Our hours of operation are 8am - 6pm in Vineyard Haven and Oak Bluffs. If you require before or after-hours pick-ups, please call us to make arrangements.