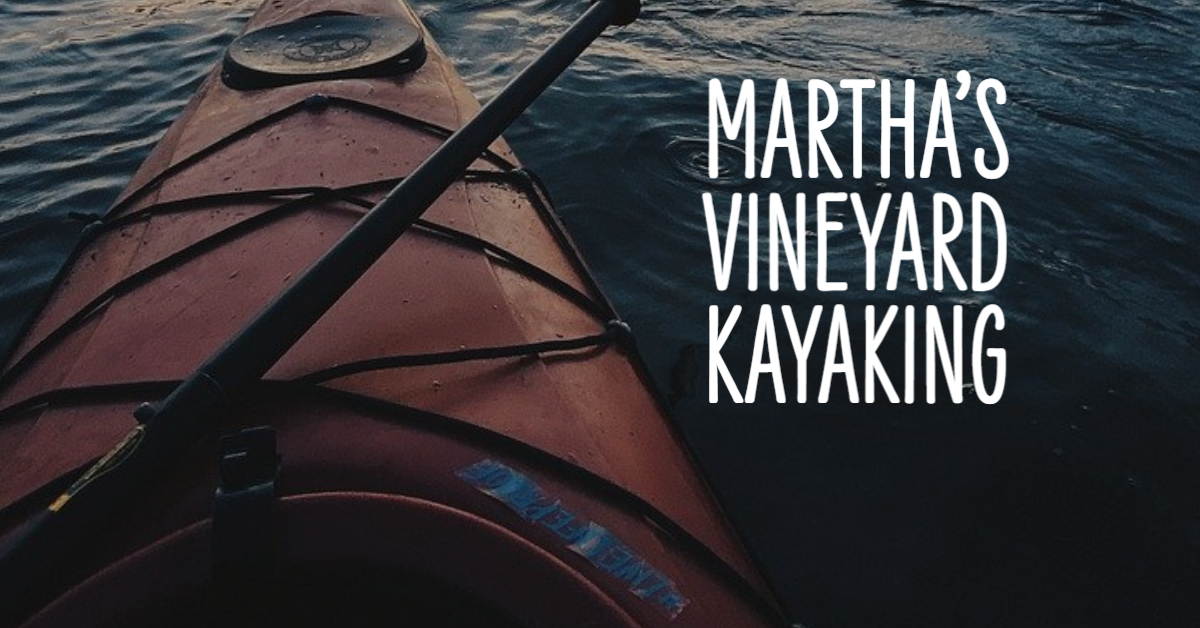 Martha's Vineyard Kayaking
Did you know that the early to mid-fall is the perfect time for Martha's Vineyard Kayaking? Although the weather is still perfect for being on the water, it does cool off enough to make it a more pleasurable experience. As you're probably aware, Martha's Vineyard is known as a world-class spot for water-based activities. Kayaking happens to be one of the most popular of these activities. You certainly have a plethora of choices of where to go for Martha' Vineyard Kayaking.
Although the ocean is the top choice for many kayakers, if you're just starting out in the sport, it may make more sense to literally and figuratively test the waters on one of Martha's Vineyard's gorgeous ponds. We highly suggest that you only try sea kayaking if you have a ton of previous experience. In essence, sea kayaking requires far more experience and ability since you need to be able to properly maneuver both the currents and other boats on the water. A great pond to start with is Edgartown Great Pond. It has 15 miles of shoreline and there are many coves for you to explore. This pond is perfect for families. You will also see a lot of wildlife.
Poucha Pond is another great Martha's Vineyard kayaking destination. It's actually located on the northern side of Chappy, right next to Nantucket Sound. The pond is famous for its scallop nurseries and soft-shell clams. You will also find a ton of birds nesting in the salt marshes.
Last but certainly not least is the Sengekontacket Pond. It covers a massive 725-acres. The water is only three (3) feet deep, which makes it a perfect place to kayak with small children. It should be noted that the interior channels can reach depths of 8 feet.
If you're planning a Martha's Vineyard Kayaking trip in the fall, it absolutely makes sense to rent a vehicle to get around to the various places that you want to see and experience. That way you can come and go as you please without having to walk, pay for an Uber or Lyft or go by the bus schedule. We even provide complimentary pick-up at all of the Oak Bluffs, Vineyard Haven and Edgartown Inns and Hotels to make it even easier for you.
MV Auto Rental has been helping people navigate Martha's Vineyard since 1996. We are truly your experienced guide to car rentals on the Island. Our mission is to have you explore Martha's Vineyard in style. That's why we provide our valued customers with the newest models available on the market. Please browse our selection of premium vehicles and tour the Island in style.
We have six (6) convenient locations, so whether you take a ferry to Vineyard Haven or Oak Bluffs, our offices are within walking distance to each terminal. We also have an office at 196 Upper Main Street in Edgartown and offer complimentary pick-up/drop off service at the Martha's Vineyard Airport. Please make your reservation online or call us. Our hours of operation are 8am - 6pm in Vineyard Haven and Oak Bluffs. If you require before or after-hours pick-ups, please call us to make arrangements.