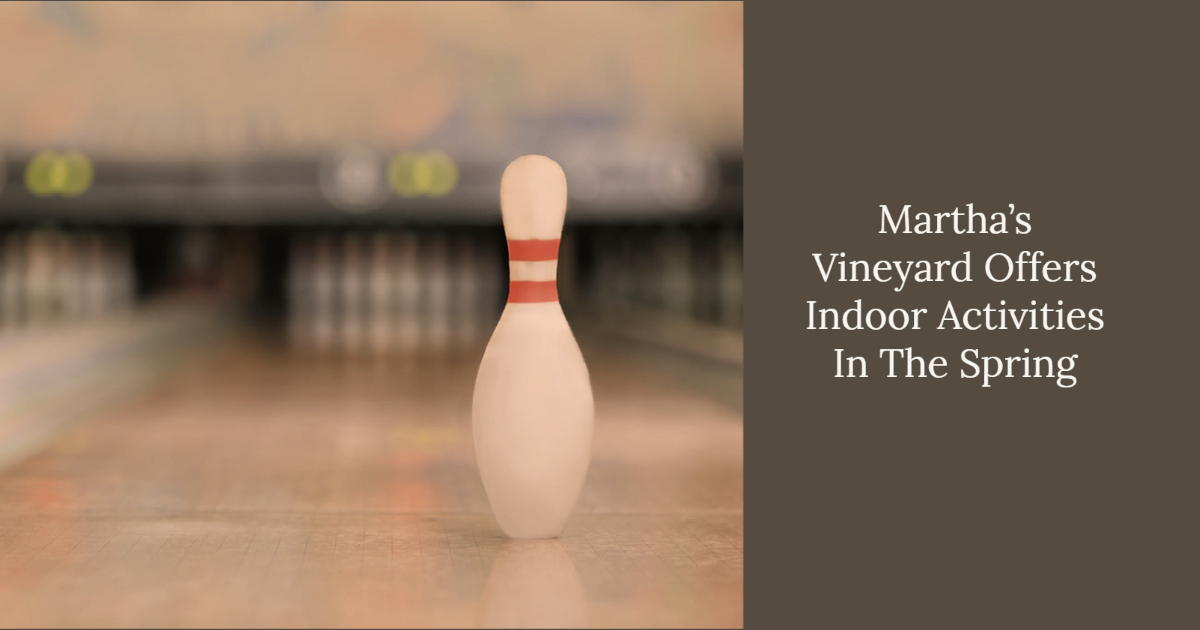 Martha's Vineyard Offers Indoor Activities In The Spring
Martha's Vineyard is an awesome place to visit in the spring. One of the many benefits is that the island is not nearly as crowded as it is in the summer season. In addition, there are a lot of sunny days on Martha's Vineyard during the spring. That means you can get outside and experience everything that the island has to offer including pristine beaches, water based activities, hiking and biking trails, and the splendor of nature in its finest setting. However, it tends to rain a bit during the springtime in New England.
So, if you're planning a trip to Martha's Vineyard during the spring season, it makes sense to have a few indoor activities planned in advance. That way, you won't be caught off guard if it happens to rain. The good news is that Martha's Vineyard offers many indoor activities in the spring. For example, if you enjoy history and culture, a trip to the Martha's Vineyard Museum in Vineyard Haven is a must. You can spend the day discovering the island from a different perspective.
As you wander through the multiple floors of this absolutely gorgeous building, you will take in both the beauty and history of the permanent and temporary exhibits. The Martha's Vineyard Museum is also a great place to visit if you have children. They will have a great time climbing, discovering, and playing STEM based activities in the discovery zone.
The Martha's Vineyard Film Society, in Vineyard Haven, if perfect for movie buffs. You can catch a film festival or attend a special event. This non-profit organization screens movie classics, independent films, and documentaries. Last but certainly not least, you can hit the lanes at The Barn in Oak Bluffs. It's a fun place to visit on a rainy day in Martha's Vineyard. This amazing bowling alley caters to bowlers of all ages skill levels, and is on a mission to make bowling fun for everyone. You can relax on comfortable couches and bowl the night away with family and friends.
You can also order food and drinks while you bowl, or simply hand out and enjoy dinner and drinks at the bistro. The Barn is also famous for having the most amount of large screen TV's on the island. That makes it the perfect place to catch a ball game.
The indoor activities that Martha's Vineyard has to offer are well worth the trip during the spring season. MV Auto Rental would like to make your trip even better for you by providing a wide range of automobile rental selections. You're definitely going to want to have access to a vehicle in order to get around the island, and we can help.
We have six (6) convenient locations, so whether you take a ferry to Vineyard Haven or Oak Bluffs, our offices are within walking distance to each terminal. We also have an office at 196 Upper Main Street in Edgartown, and offer complimentary pick-up/drop off service at the Martha's Vineyard Airport. Please make your reservation online, or call us. Our hours of operation are 8am - 6pm in Vineyard Haven and Oak Bluffs. If you require before or after hours pick-ups, please call us to make arrangements.