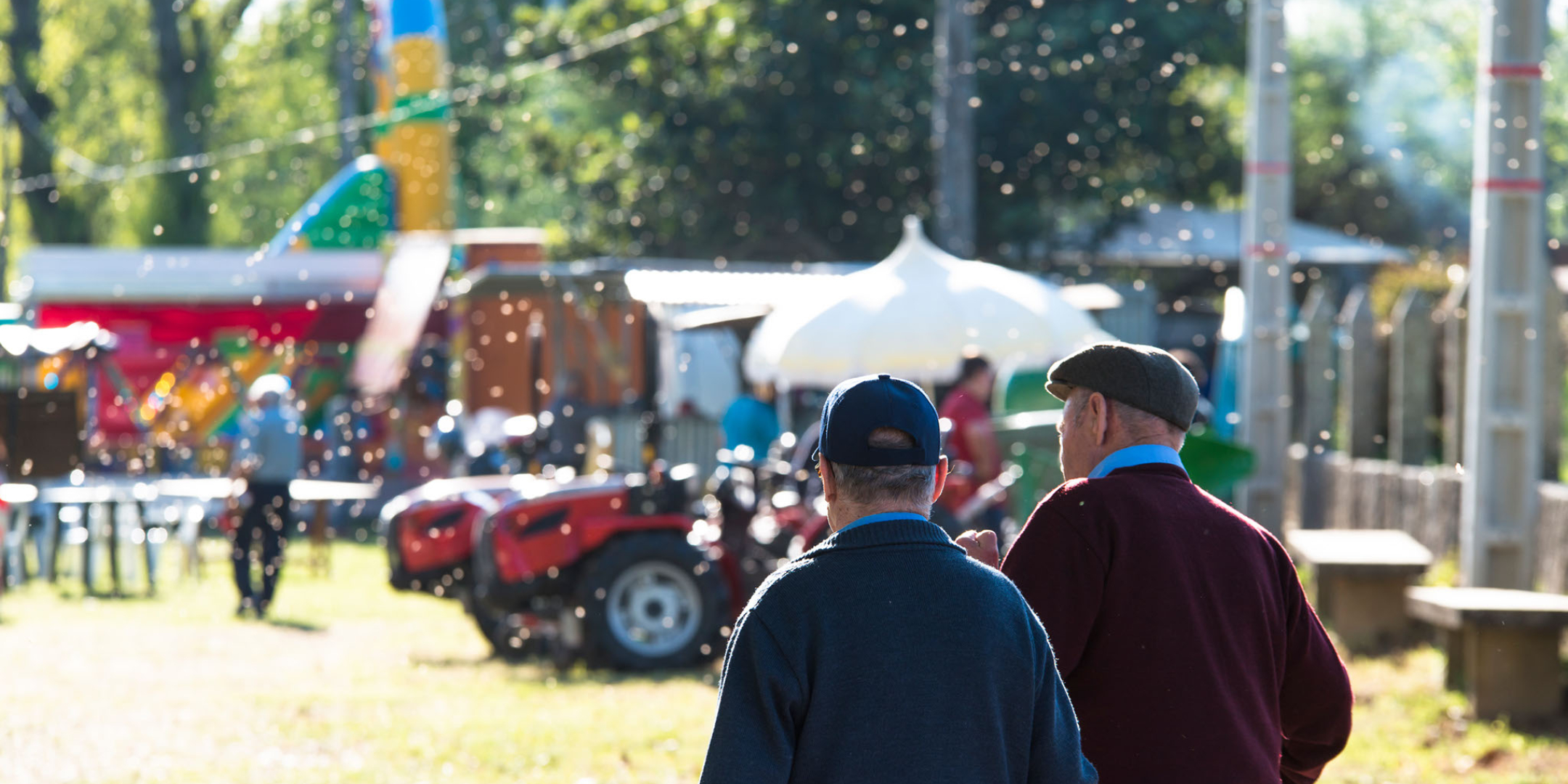 Rent A Vehicle for the Martha's Vineyard Agricultural Fair 2022
Did you know that nothing says August on the Island quite like The Martha's Vineyard Agricultural Society Livestock Show & Fair? From humble beginnings as a single day exhibition that showcased the enterprise of everyday life along with livestock, the fair has now grown into a four (4) day institution. Islands and visitors of all ages can gather to meet, greet, and eat in the heat. This year's Marhta's Vineyard Agricultural Fair will be held on the fairgrounds from August 18th to the 21st, 2022. Be there or be square.
If you plan to stay on the island for multiple days in order to attend the Fair and would like to have the ability to get around on your own, or just need a vehicle to take part in the festivities for one day, it makes a lot of sense to rent a vehicle. We even provide complimentary pick-up at all of the Oak Bluffs, Vineyard Haven and Edgartown Inns and Hotels to make it even easier for you. So, what will you see and experience at this year's Martha's Vineyard Agricultural Fair 2022? Expect to experience quintessential summer fun at the annual fair from the M.V. Agricultural Society.
The four (4) day old-fashioned Agricultural Country Fair is held on the fairgrounds of Agricultural Hall in West Tisbury (Martha's Vineyard Agricultural Society.) Events and activities for children and adults include thrilling rides, games, shucking contests, skillet toss, horse pull, woodsmen competition, dog & livestock shows to name a few.
The event will run from Thu-Sat: Open 10 AM - 11 PM | Sun 10 AM - 7 PM.Tickets: $10 Adults / $5 Children 5-12 & Adults 62+. Children under 5 are free.
Parking is $5.
The 160th Annual Martha's Vineyard Agricultural Fair is run by the Martha's Vineyard Agricultural Society, which was established in 1859. Their mission is to both promote and support the enjoyment, marketing, preservation, and production of agriculture in the local community.
A-A Island Auto Rental, A-A Island Auto Rental, and MV Auto Rental are by far the most popular choices for vehicle rentals on Martha's Vineyard. We have proudly served the island and its many visitors for over 25 years. We're proud to offer low rates for daily, weekly, and monthly vehicle rentals. Our wide selection of new Jeep Gladiators, Convertibles, 4-Door Cars, SUV's and Minivans not only meet but exceed the needs of any visitor. Our team of dedicated professionals are famous for providing fast service and the utmost attention to detail that you truly deserve.
We have four convenient locations, so whether you take a ferry to Vineyard Haven or Oak Bluffs, our offices are within walking distance to each terminal. We also have an office at 196 Upper Main Street in Edgartown and offer complimentary pick-up/drop off service at the Martha's Vineyard Airport. Please make your reservation online or call us. Our hours of operation are 8am - 6pm in Vineyard Haven and Oak Bluffs. If you require before or after-hours pick-ups, please call us to make arrangements.