Discover Which Martha's Vineyard Town Fits You Best, or See Them All!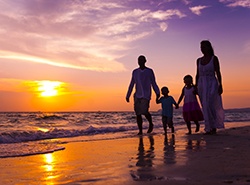 Do you love the great outdoors? Are fine restaurants important to you? Is shopping your thing? Or could you spend a day hiking in nature and sight-seeing? Whatever your interests, Martha's Vineyard's six different towns, each with a distinct personality, have something special for you.
The towns are:Edgartown, Oak Bluffs, Vineyard Haven, West Tisbury, Chilmark and Aquinnah. When you plan your next vacation on Martha's Vineyard, it's good to know the feel and flavor of each town to decide where you'll most likely want to stay and / or visit. And you may just want to see them all! Read on to learn what each of these vibrant towns has to offer.
How the Six Towns of Martha's Vineyard are Different
One island. Six exciting towns.
If shopping and dining are your thing, there are three towns, called "down-island" towns that are always bustling with lively attractions. Edgartown, Oak Bluffs and Vineyard Haven offer some of the best shops and restaurants on the island. You'll also love the Old New England architecture of the buildings, shops that look like cottages and seaside all around. Edgartown provided the setting of the fictitious town of Amity in the blockbuster movie, Jaws. And Oak Bluffs boasts the oldest operating carousel in the United States. So if you're bringing the kids, you'll find great attractions for them, while Mom and Dad can enjoy a host of shops and dining options as well.
If you'd like to get away for some calm and relaxation, you'll find more rural surroundings and breathtaking scenery in the "up-island" towns of Chilmark, West Tisbury and Aquinnah. There is great countryside for hiking and biking, with a Farmer's Market, fishing port and the famous Gay Head Cliffs in Aquinnah that's a must-see for inspiration.
Because of time constraints, many vacationers have to compromise. If this is the case, never fear. If your family or partner is clamoring for tourist shops and nightlife but you'd like to get to the ocean and enjoy some natural scenery, Edgartown offers one of the most popular beaches and harbors on the island. And don't miss the Edgartown Lighthouse for a taste of New England, and a must-see for any photographer!
People come from all over to get a flavor of New England and the breathtaking ocean panoramas. You should know that virtually every place on the island has water views that you can enjoy, even while you're taking in some of the tourist attractions.
Martha's Vineyard Beaches
Here you'll find that not all beaches are created equal. Again, it depends on what you like. Do you seek out giant waves for surfing? Then head to Gay Head Public Beach in Aquinnah. There you can conquer monster waves while taking in the amazing scenery. If, on the other hand, you prefer calmer, bright blue waters, visit Menemsha Public Beach in Chilmark for a day of relaxing near the scenic Menemsha Harbor.
On Martha's Vineyard, there's so much to do for all types of vacation personalities!
Keep checking our blog for this season's top picks, as well as more information on each of the different towns, shopping, dining, beachcombing, lighthouse tours and so much more! At A-A Island Auto Rental, we're the gateway to all the fun on Martha's Vineyard! Contact us today!