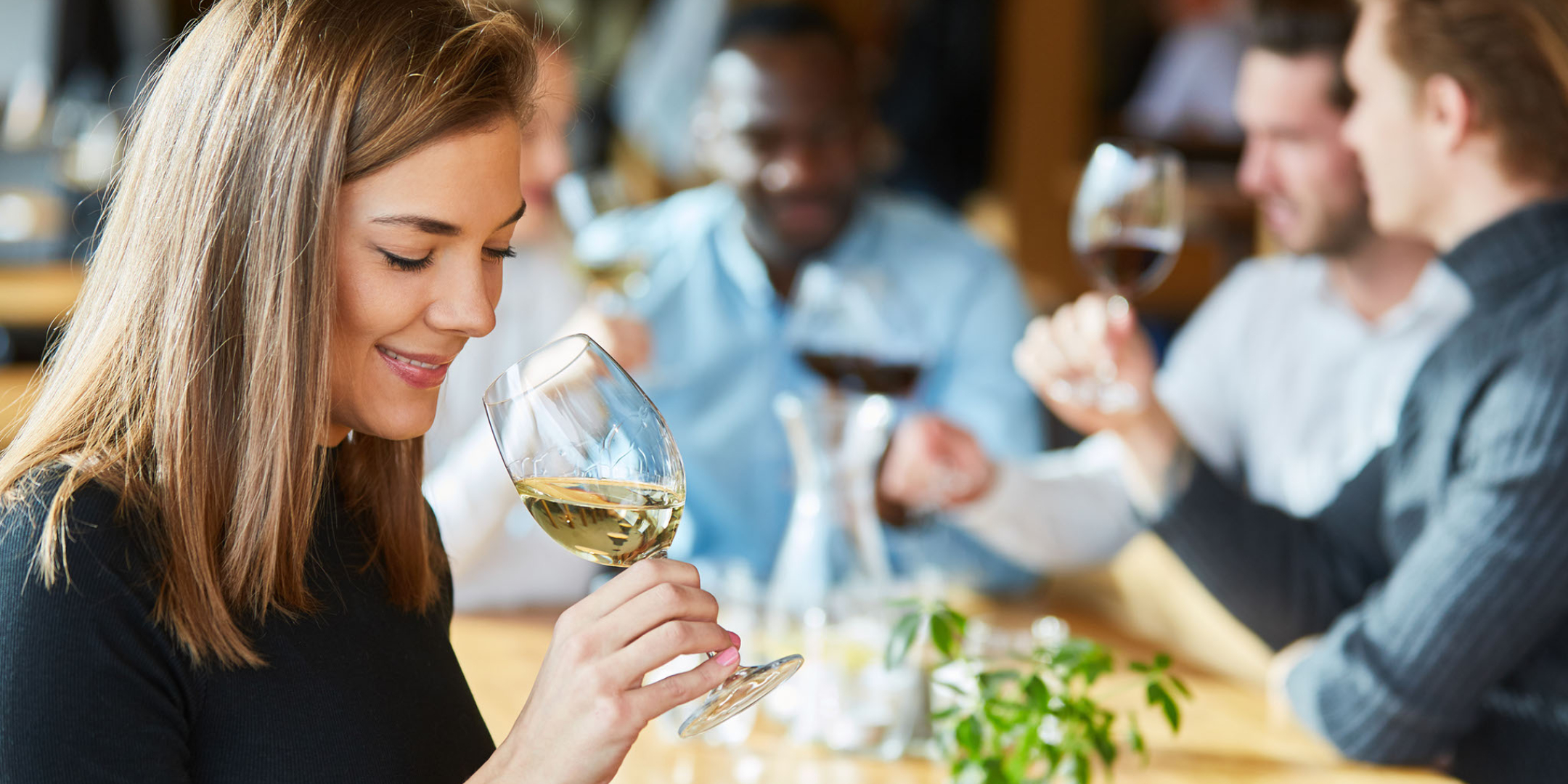 Wine Tasting on Martha's Vineyard
As you're probably aware, Martha's Vineyard is famous for many wonderful things such as amazing beaches, beautiful sunsets, and delicious seafood. Despite being named Martha's Vineyard, there are not any actual vineyards on the island in the current day and age. In fact, the last vineyard/winery closed its doors in 2008. Although the island no longer has a direct connection to wine growers/producers, it's still known as a place to visit for wine lovers. This is because there are a plethora of local shops that sell amazing wines from across the globe, and restaurants that serve spectacular wines as well.
Many are open during the winter months. Yet if you truly enjoy wine and want to drink it on Martha's Vineyard then you need to take part in the MV Wine Fest. It's the perfect occasion that brings winemakers and wine lovers together in order to experience the best wine pairings on a first hand basis. The annual event also includes some amazing food from local chefs. There's also farm tours, and a Grand Tasting event that you can take part in. Wines from all across the globe are typically featured alongside gourmet food.
The chefs are known to collaborate with the local fisherman and farmers to produce some of the best food on the planet. Martha's Vineyard is incredibly rich in local produce along with its bounty of the freshest seafood. The MV Wine Fest is a perfect chance for you to enjoy the pairing of world class wines and local resources that cumulate into the most incredible flavor profiles. The MV Wine Fest takes place during mid-May in various locations across Edgartown. You have plenty of time to plan for and look forward to your trip.
If you're planning on going wine tasting on Martha's Vineyard, it absolutely makes sense to rent a vehicle to get around to the various places that sell wine. Just don't drink wine and drive. That way you can come and go as you please without having to walk, pay for an Uber or Lyft or go by the bus schedule. We even provide complimentary pick-up at all of the Oak Bluffs, Vineyard Haven and Edgartown Inns and Hotels to make it even easier for you.
MV Auto Rental is by far the most popular choice for vehicle rentals on Martha's Vineyard. We have proudly served the island and its many visitors for over 25 years. We're proud to offer low rates for daily, weekly, and monthly vehicle rentals. Our wide selection of new Jeep Gladiators, Convertibles, 4-Door Cars, SUV's and Minivans not only meet but exceed the needs of any visitor. Our team of dedicated professionals are famous for providing fast service and the utmost attention to detail that you truly deserve.
We have four convenient locations, so whether you take a ferry to Vineyard Haven or Oak Bluffs, our offices are within walking distance to each terminal. We also have an office at 196 Upper Main Street in Edgartown and offer complimentary pick-up/drop off service at the Martha's Vineyard Airport. Please make your reservation online or call us. Our hours of operation are 8am - 6pm in Vineyard Haven and Oak Bluffs. If you require before or after-hours pick-ups, please call us to make arrangements.