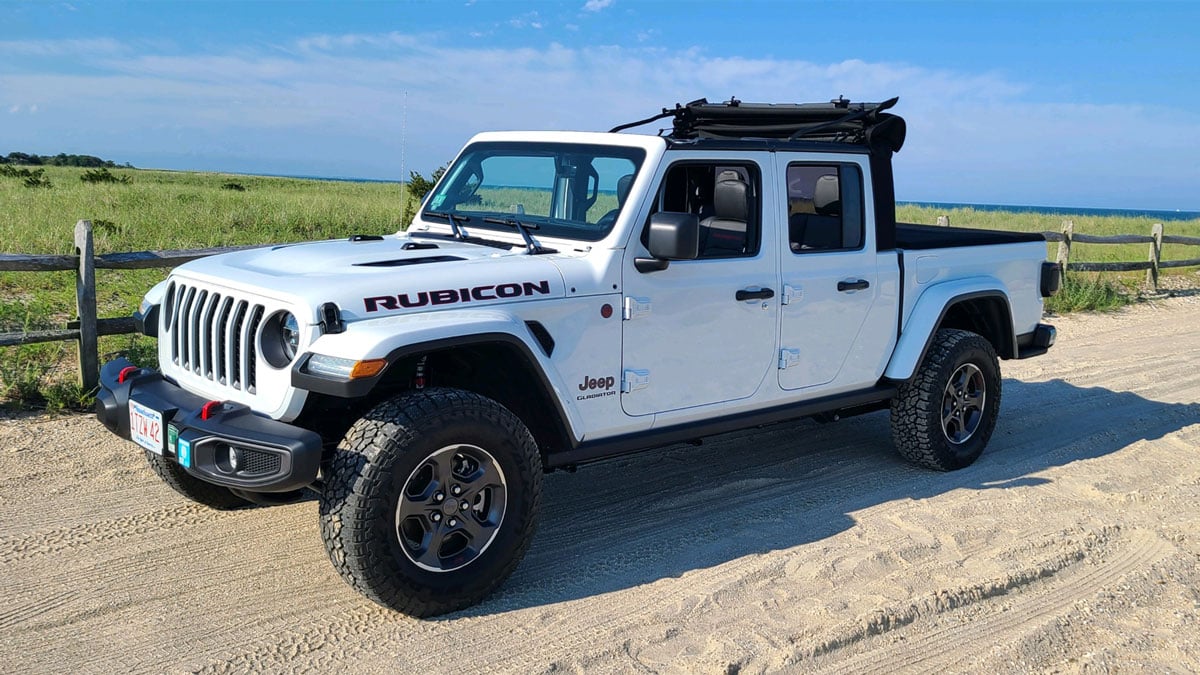 Jeep Gladiator
Features
The Jeep Gladiator seats five passengers. Features include Bluetooth and Soft Top. This vehicle is also comes equipped with a beach pass for Cape Poge and would be perfect for a family trip on Martha's Vineyard.
Apple Car Play
Soft Top
Tinted Windshield
Bluetooth with Integrated Voice Command
Google Android Audio
Folding Front Mirrors
5 Passenger
Frequently Asked Questions
Do I need a rental car during my visit to Martha's Vineyard?
How does the rental process work?
What is your cancellation policy?
What is the minimum age to rent a vehicle?
Do you offer after-hours drop-off?
Do you offer air-port drop-off?