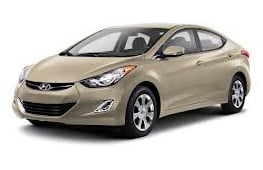 As New England's largest resort island, Martha's Vineyard is 9 miles wide and 23 miles long at its furthest points. And everything that lies between those points is everything you need to see and do to have a perfect get away when you visit here.
New York Times travel writer, Danielle Pergament, recently wrote of the culture of Martha's Vineyard, taking her readers on a journey with her from the farmers market to the area farms themselves, to the eateries where that locally-grown food it carefully prepared and served. At the end of her piece, Pergament further offered some suggestions of places to visit on Martha's Vineyard, including local galleries and coffee shops.
The Martha's Vineyard Chamber of Commerce explains that it isn't just the shops that make the island such a wonderful place to visit. It's the culture and the sheer beauty. It's the unhurried pace and the sense of community. It's the variety of sights and sounds and beaches that really make it stand out. Martha's Vineyard Online encourages residents to visit such places as the islands five lighthouses -- all fully functional and with tours available -- as well as the Mytoi Garden, the Polly Hill Arboretum and Colonial Edgartown. Also recommended is the Aquinnah Cultural Center, where visitors can learn the history of the Wampanoag Tribe.
There's so much to see on the island that it's an experience best not left to chance or public transportation. This fall, take your vacation to Martha's Vineyard to a whole new level with a rented car. See all of the things you wish to see on your own schedule and in the order you wish to see them.
A-A Island Auto Rental offers a variety of vehicles to suit the individual needs of every visitor -- whether it's a sedan, a convertible, a mini-van or an SUV. With drop off and pick up locations that are convenient regardless of how you get here, we offer low rates on a daily, weekly or monthly basis, so you can come and stay as long as you want to. Contact us to make your car reservation for your Martha Vineyard trip today.