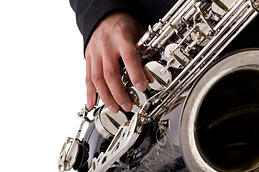 Do you love live music and films? Are you looking for something to do in February or early March 2014? If so, our Vineyard car hire service can help get you to the island's great, entertaining events.
There are several live music and film focused activities taking place:
Blues Music Concert (Chilmark)
One of them is a live blues concert. It's scheduled to go down the evening of February 8th at the community center in Chilmark. The musical group expected to take the stage is Johnny Hoy and the Bluefish. They are an island favorite. If you can't make it to the concert on the 8th, you can always catch them performing somewhere else on Martha's Vineyard at another time. Admission to the February 8th event is a modest $15 per person.
Music History Film & Lecture Series (Vineyard Haven)
The Vineyard Haven Public Library is forever hosting great events too and the coming months are no exception. They are presenting an America's Music Series from now until March 6th at the Katharine Cornell Theater. During the series, they'll be offering the public a chance to watch a different music documentary and listen to an accompanying lecture every Thursday. The list of topics includes genres like Broadway, swing/jazz, rock, blues, hip hop and mambo. Admission to the fabulous series of events is complimentary.
Martha's Vineyard Winter Film Festival (Chilmark)
If you didn't get you fill of films during the library's series, hold onto your buttered popcorn and Jujubes. The Martha's Vineyard Winter Film Festival will be kicking off on March 13th. It's an annual event that is expected to run through March 16th at the community center in Chilmark. This year's films and admission fee is yet to be announced. However, we are positive that the line-up will be as wonderful as ever.
To learn more about our Vineyard car hire services and the area's fabulous winter happenings, please contact us at A-A Island Auto Rental. Vineyard care hire service bookings may be made online or by calling us toll-free at (800) 627-6333. We have a large fleet of comfortable vehicles and convenient locations island wide.