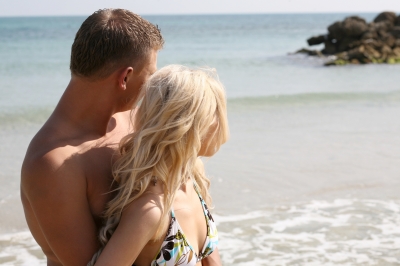 Best Hotels on Martha's Vineyard for a Romantic Getaway
Martha's Vineyard is the largest island in New England and a favorite vacation spot for couples.
Found just south of Cape Cod, the soft, sandy beaches, charming seaside towns and spectacular sunsets of Martha's Vineyard provide the perfect backdrop for a romantic escape.
While various lodging choices are available, following are the best hotels on Martha's Vineyard for a romantic getaway.
Edgartown
Harborview Hotel was built in 1891 in traditional Cape Cod style architecture. Located near South Beach and State Beach, Harborview Hotel boasts a marina, two outdoor pools, an onsite restaurant and a veranda on which guests can sip a drink and enjoy the sea breeze. Standard rooms include bay, pool or garden view, robes, coffee amenities and a refrigerator; some rooms offer porches and balconies as well. The ocean view suites are decorated in relaxing, neutral colors and crisply painted wainscoting. Suites are available with up to three bedrooms, private balconies and partial or full kitchens. With stunning views of the bay and lighthouse and comfortable, attractive accommodations, Harborview Hotel is especially suited for a romantic escape.
Winnetu Oceanside Resort is a spectacular resort located on South Beach. Choose from a standard room, a garden studio with its own private patio or a private cottage with separate living area and kitchen. The Winnetu Oceanside Resort offers plenty of enjoyable activities for couples. Challenge each other to a game of tennis, delight in a relaxing massage or partake in a summer clam bake. Kayak and bicycle tours and boat trips can also be arranged for more adventurous couples.
The Harborside Inn is a spectacular resort located on the Edgartown Harbor. Its historical buildings date back to the 1700s and stand as a reminder of the island's maritime past. Views from the room include the immaculately landscaped gardens, scenic bay and harbor or the charming Victorian village. Spend the day browsing nearby boutiques, quaint eateries and galleries, and then take in the nearby clubs for nighttime entertainment. Features including a heated, ocean side pool, day spa, hot tub and more make the Harborside Inn the perfect romantic lodging for couples.
Oak Bluffs
The Nashua House Hotel boasts a sprawling porch with a glorious ocean view. Centrally located just a short walk from Nantucket Sound and near Oak Bluffs campground, couples can enjoy an evening stroll on the beach and a tour of the gingerbread cottages in the former Martha's Vineyard Camp Meeting Association. Reservations at Nashua House Hotel include cozy, uniquely decorated rooms and fresh baked cookies served every evening.
The Dockside Inn is found on the Oak Bluffs Harbor and offers a sprawling porch, large, contemporary rooms and stunning ocean views. Couples delight in their proximity to the spectacular shoreline, shopping, fine dining, the harbor and more. Additional special touches include ice cream in the summer, delicious afternoon goodies and a Virtual Concierge to assist in finding restaurants, directions and other valuable information.
Oak Bluffs Inn is a comfortable and friendly hotel situated in the center of Oak Bluffs downtown area. Couples will enjoy the charming, comfortable rooms, complimentary breakfast and afternoon snacks as well as the luxurious linens, private bathrooms and comfortable beds. Each tastefully decorated room includes beach towels, umbrellas and coolers; encouraging twosomes to enjoy a cozy coastal picnic.
The Pequot Hotel, located just one block from the beach, is set among the colorful, Victorian cottages of Oak Bluffs campground. Lodgers are supplied with beach towels, umbrellas and an outdoor shower in which to rinse off after a day at the seaside. Couples can relax on the cozy front porch in a rocking chair, or stroll over to Circuit Avenue for some local shopping or a spin on the famous Flying Horses Carousel. Each room is decorated in cottage décor and has its own private bath supplied with specialty toiletries.
Vineyard Haven
The Mansion House Inn and Spa features comfortable lodging with breathtaking views. With an indoor pool, Jacuzzi, spa services, fitness club and complimentary breakfast, a stay at the Mansion House Inn and Spa is a special treat for couples in search of a relaxing holiday. Rooms that include a fireplace and private balcony are ideal for relishing in some private time. The new onsite restaurant, Copper Wok features delectable pan-Asian dishes in a lovely environment.
Thorncroft Inn, set on a beautifully landscaped property, is a couple's only bed and breakfast with a special touch. Room sizes, amenities and décor vary, allowing guests to choose from among romantic indulgences such as four poster beds, in-room fireplaces, private hot tubs, claw foot tubs and more. Reservations include breakfast, internet access and concierge service.
Martha's Vineyard is just a ferry trip or short plane ride from mainland New England. Renting a car is the best way to see the island on your own schedule without having to wait for shuttles or pay for a cab. A–A Island Auto Rental provides fast and courteous pickup service to and from the ferries and airport as well as Harborview Hotel and Winnetu Oceanside Resort. For more information on reserving one of our comfortable, clean and safe vehicles,
contact us
.