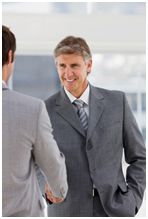 AA Island Auto Rentals Treats Every Customer Right
For every vacation you go on, you will be faced with a lot of headaches as it pertains to things you need to get done. Whether it is securing flights or planning out what you are going to do, you will be swamped. On the top of the list of things you need to get done is securing a rental car, and if you are planning on staying in Martha's Vineyard on your trip, we will have you covered.
Affordable Rates
We all know how expensive a vacation can be. Let us help you cut down on a little of that by providing some of the best rates imaginable in the area. No matter what your budget is, we will stop at nothing to get you in a car and on your way to your next exotic location. You can feel safe knowing we will go out of our way to get you a great rate.
Great Car Choices
We also offer a wide array of vehicles for any type of human being. As it pertains to convertibles, we provide a great selection, including Ford Mustangs and Mini Coopers. We also present a lot of other makes and models, including jeeps,mini vans, four door sedans, compact cars and everything in between. You basically have free reign when you use our service and will be able to get the type of car that will make your entire vacation magical.
Other Services
While we are located at a great location, we also provide services that can have the car of choice delivered to your hotel if you are staying at the Harbor View Hotel and Resort or the Winnetu Oceanside Resort. This can save you even more time while on your trip. Also, you can leave the vehicle at your hotel when you are done with it and we'll come and pick it up!
If you are planning on staying in Martha's Vineyard on your next vacation and need a rental car to get you around, we are your best bet. Our business offers you affordable rates and a plethora of options to get you around. We are also in a great location that will save you time and make sure you are not late to any excursion you would like to go on. Afterall, we are in the business of serving you.
If you are interested in getting a quote or just want to check out all we have to offer, you can contact us at any time.