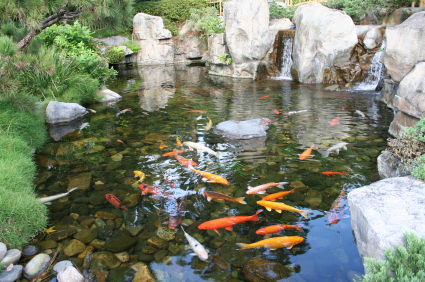 The Top 6 Places to Explore in Edgartown
Edgartown is situated on the southeastern end of Martha's Vineyard, and has a population of around 4,000 people. It was originally a whaling port that has since become a summer home for a number of people. As the largest town on the island, you'll find a host of fun activities and attractions to keep you entertained while on a visit here.
The Farm Institute
The Farm Institute serves to reconnect people with agriculture. You can take a tour of this farm during the morning to see workers performing some basic chores, or an afternoon tour that will allow you to view farm equipment and animals. You can also visit the farm stand, where you'll find fresh meat, produce and eggs available. A number of summer programs are available for children ages 2 through 5 or adults.
Mad Max Sailing Charter
Mad Max offers morning, afternoon, or evening sails for groups of up to 49 people. These charters are two hours long, and you are welcome to bring your own food and alcoholic beverages. While on your sailing adventure, you'll be able to view some of the historic whaling homes on the island, Nantucket Sound and the historical Edgartown lighthouse. You could even encounter some quaint fishing vessels or luxurious yachts along your journey as well.
Edgartown Lighthouse
This historic lighthouse was recently renovated in 2007. One of the upgrades included a staircase that extends from the base of the lighthouse to the lantern room. As a result, tours of this facility are now available from late May through the middle of October each year. In addition, the grounds are accessible to tourists year round. The beach area surrounding the
lighthouse is peaceful and serene, making it an ideal place to lounge with a good book or soak up some sun's rays.
Martha's Vineyard Historical Society Museum
Many people are intrigued by the history surrounding Martha's Vineyard, and one way to learn more about it is by visiting the Historical Society's museum. This facility has a dynamic collection of historical documents including maps, photographs and books that give visitors a glimpse of what life was once like here. There are also a number of geological specimens and maritime artifacts for you to gaze upon as well.
Edgartown Walking Tour
This tour covers several points of interest within the town limits. The tour commences at the lighthouse before heading down North Water Street. Along this street, you'll be able to view the clapboard-style houses of some former whaling captains along with several interesting boutiques. You can also stop by the Old Whaling Church, which was once where these whaling captains worshipped. Other stops along the way include a local pub, meadow, the Farm Institute and South Beach. Plan on this tour taking an entire day in order to ensure you get to enjoy every site along it to the fullest.
Mytoi
Mytoi is actually a Japanese garden with lots of native and exotic plant life. There is a paved trail that winds throughout the garden, where you can stroll at your leisure and take in the scenic beauty. Several benches are strategically located throughout the grounds. Many of them are situated close to the garden's pond and stream, where you can hear frogs chirping and birds singing. It's an excellent place to unwind or simply take nature photographs.
No matter whether you only visit one of these attractions or all of them, you'll be able to enjoy them more if you travel by rental car. To reserve a vehicle for your trip to Edgartown, contact us today.