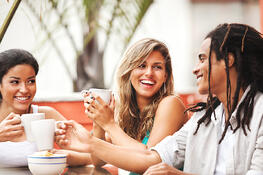 Are you hoping to visit a great Martha's Vineyard location during Memorial Day, Fourth of July or Labor Day Weekend 2014? Will it be your first time visiting the island during a holiday weekend? If so, you may want to check-out our A-A Island Auto Rental professionals' advice:
Be Prepared for Crowds
It's no secret that many Martha's Vineyard locations are extremely busy on holiday weekends. As such, it's best to be prepared. If you are traveling with small children, make sure that you pack snacks and diversions to keep them occupied while you wait in line or sit in traffic. Good snacks to consider are foods that won't melt and don't need refrigeration.
Reserve in Advance
Because of the expected crowds, it's also a great idea to make as many advance reservations as you can. That way, you are less likely to end up shut out or waiting in line in the first place. At A-A Island Auto Rentals, we accept advance reservations online and by phone. We also provide services within access of local hotels, ferry locations and the Martha's Vineyard Airport. So you may want to reserve your rental car, hotel accommodations and air or ferry services all on the same day. Keep in mind though, not all ferry services accept advance reservations. Some provide service on a first come, first serve basis, which requires arriving at the docks well in advance of the ship's departure.
Be Mindful of the Weather
It's also a good idea to remember that weather in Martha's Vineyard fluctuates throughout the summer. However, from early May until early September, daytime highs tend to range from the mid 60s to the 80s. Nighttime lows typically fall in the high 40s to the mid 60s range. Therefore, you'll want to pack your family's bags appropriately. We'd certainly recommend bringing the following:
Sunblock lip balm, suntan lotion and sunburn cream
Bug spray to keep sand fleas and mosquitoes away
Open-toed shoes or sandals and boat shoes
Sunblock clothing and sunglasses
A light jacket for evening strolls
To discuss these Martha's Vineyard related holiday travel tips further and gather more insider advice, please contact us at (800) 627-6333 today. We also welcome e-mail inquiries from would-be vacationers too.