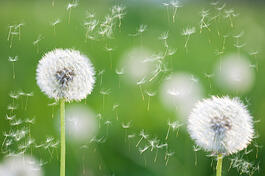 Vacationing in Woods Hole is a fabulous way to while away the lazy days of summer. It's also a great home base for those that want to visit Martha's Vineyard for the day. That's because the Vineyard Steamship Authority makes getting to the island from Woods Hole about as simple as sliding into a pair of boat shoes.
There are three parking lots situated in Woods Hole where you can start your journey to Martha's Vineyard. They are located on Palmer Avenue, Cataumet and Gifford Street. Be sure to head towards the Palmer Avenue lot first because the steamship company likes to fill the parking areas in succession. Once you're there, plan to dish out a modest parking fee.
From the Vineyard Steamship Authority's three lots, you'll be able to take the company's complimentary shuttle to the Woods Hole terminal. Advance ferry reservations to Martha's Vineyard are not needed and a ticket booth is located at the terminal. However, keep in mind that there are only a limited number of seats on the daily ferries from Woods Hole to Martha's Vineyard. Therefore, arriving at the Woods Hole terminal as early as possible is always advised. You can find the Vineyard Steamship Authority's current hours of operation available online and in brochure format.
Depending on which ferry you board in Woods Hole, you may arrive in either Vineyard Haven or Oak Bluffs approximately 40 to 60 minutes later. Either way, at each docking area, you'll find one of our auto rental company's pick-up/drop-off locations. The Vineyard Haven location typically opens at 8 a.m. and the Oak Bluffs spot normally unlocks its doors at 9 a.m.
When renting from us, please keep in mind that the rental agreements are valid for 24 hours at a time and to enter into one, you'll need proof of age, personal car insurance coverage and a major credit card. In addition, we have strict no-smoking, no-pets policies in place and our rental vehicles are not suitable for over-sand or off-island use. So you'll want to plan your Woods Hole to Martha's Vineyard trip accordingly. To learn more about riding the Vineyard Steamship Authority's vessels to and from our A-A Island Auto Rentals locations, please contact us at (800) 627-6333.